The best products of the year (2021)
(AKA Colin's Gear Guide)
I reviewed a lot of stuff in 2021. What is the best? Check it out here.
2021 was an amazing year for tech. There were a lot of revolutionary advances in the areas of Photo, Video and Creative tech. I wanted to share all my favorite products of the year. Kind of a Colin Smith's creative tech roundup kind of thing. There are some that I included last year, that are in here again, Why? Because some are so good
Now, the criteria for this isn't just a bunch of things I've seen other people use. This is tech so good, I actually own and use everyday. There were some products that didn't make the grade, which I returned or they are gathering dust somewhere. When I replace a piece of gear, I usually research and test many options before adopting it. Full disclosure, some of these were given to me and others I purchased myself. If it's not the best of class I'm not including it, even if it was given to me, so this isn't a sponsored post, its my unbiased opinion. (Ill add a little asterisk * by the products given to me, so that you know). Most of these I have reviewed throughout this year and I'll link to those reviews.
This is purely my opinion and based on my hands-on experience. Yes, there will be "what about xyz products?" and these might not be included because I haven't had hands on experience with them, so I won't make blind recommendations. For example, I've never used a Nikon camera, so I can't tell you how great or terrible they are. I'm mainly a Mac user, so I can't talk about all the amazing Windows laptops (Although I do use Windows Desktop systems in my workflow as well as Mac). I think you get the idea, so please don't fill up the comments with "what about" posts 🙂
Alright, let's go!
Best Laptop
2021 16″ MacBook Pro M1MAX 64Gb
Apple finally released the pro version of the M1 MacBook pro. The 16″ M1 MAX is an amazing laptop and the speed is something else.
Review. | Photoshop M1 speed test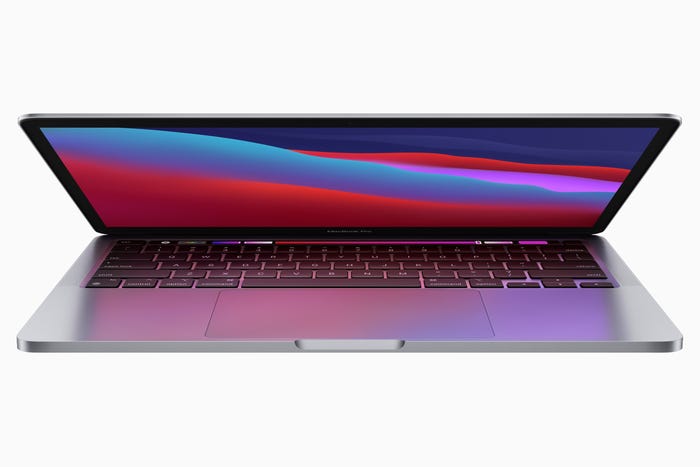 Mirrorless Camera (Video)
Sony A7SIII
I went ahead and purchased the Sony A1, the only reason I didn't include it here, is the price, its not the range of everyone.
I would take a look at the A74 which I would have purchased if I didn't have the A1.
But for video, the Sony A7sIII is a clear choice, and the camera many have been waiting a long time for. It's a full frame, low light beast. Shoots H.264 and H.265 and capable of 10-bit video. It can shoot up to 120F/s at 4k and can even output uncompressed RAW through its HDMI. The in body stabilization is amazing, no limit on recording time and has dual slots that can take either SD or CFExpress cards (on both slots). Auto focus is super fast and accurate and it support various log modes. Very importantly for solo shooters, it has a proper articulating flip out screen, which has touch. This is everything we were hoping for and the footage is beautiful at 15 stops of dynamic range. I'm in love with the footage on this camera.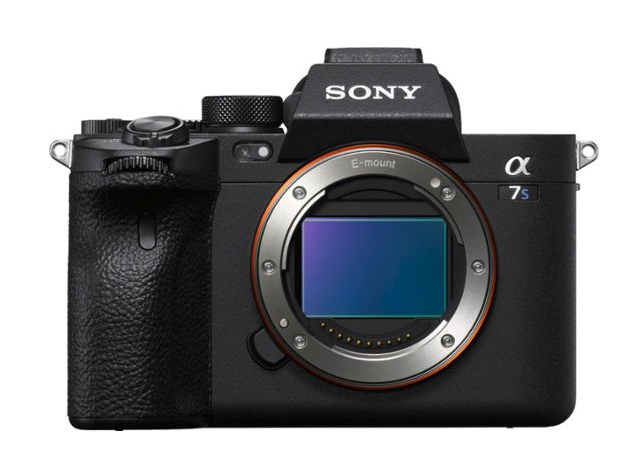 Dongle/Dock
OWC Thunderbolt 3 Dock
When you have a computer with limited ports (looking at you Apple) you have the option to live that dongle life, or you can use a dock that has it all. The best part is the dock can stay attached to all your peripherals and connect to your MacBook pro or another Thunderbolt 3 equipped computer through a single TB3 cable. Ahh, now those TB3 slots are looking good. The OWC Thunderbolt 3 Dock can SD and micro SD car readers, Audio in and out, 5 USB 3.1, 2 Thunderbolt 3, Optical audio, Gigabit ethernet and mini display ports. This dock support a 4K display.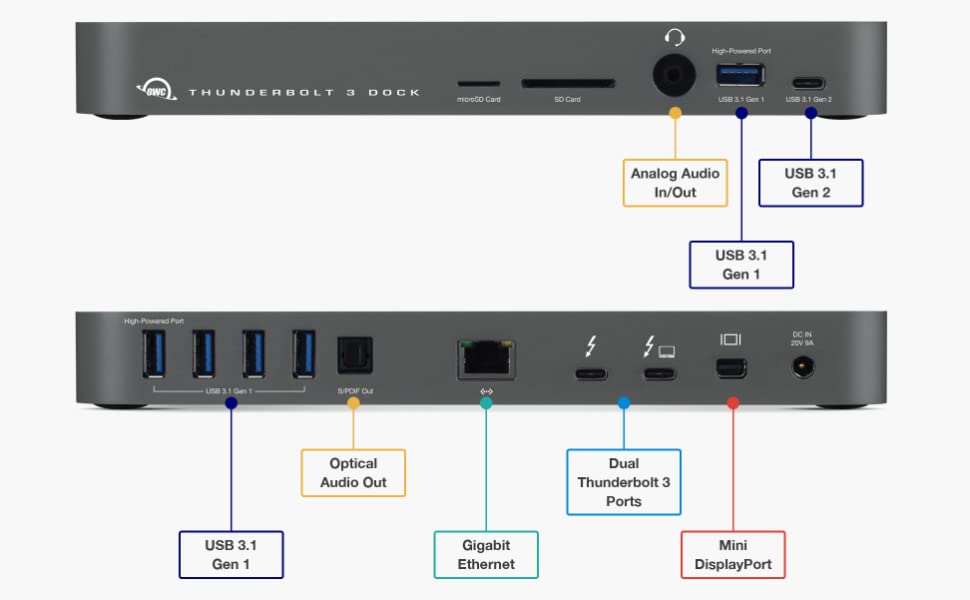 OWC Thunderbolt 3 PRO Dock
For those who need more of a Professional video village setup, such as on a media cart, the pro model features CFast reader, 15w and 60w Thunderbolt 3, eSATA (for eGPU support) and a display port that supports 2 4K displays or a single 5K. All this is going to generate some heat, so it comes with a switchable fan that can be turned off during those quite on set sound moments. OWC don't advise turning off the fan for more than 30 minutes at a time.

Portable Hard Drive
SanDisk Extreme Pro, Portable SSD
These tiny drives as ultra fast and small. They use Nvme techology to get their speed. Config goes up to 2 TB. Value for money, the 1TB models are surprisingly in expensive (Like $130 range)  and very fast.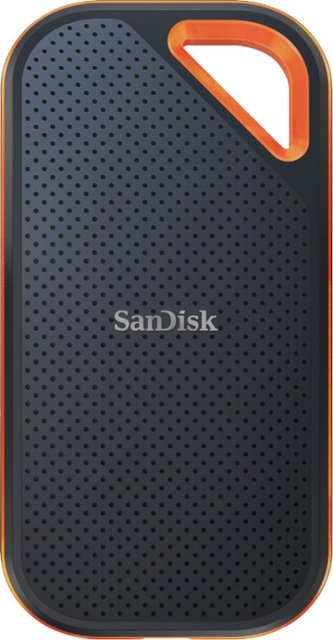 Card Reader
Sony MRW-G2 CFExpress (Type A) Card Reader
This card reader can read up to 10 Gb/s and comes with USB C and USB A cables. It works with CF Express (A)  and SD cards. It's fast and a solid build.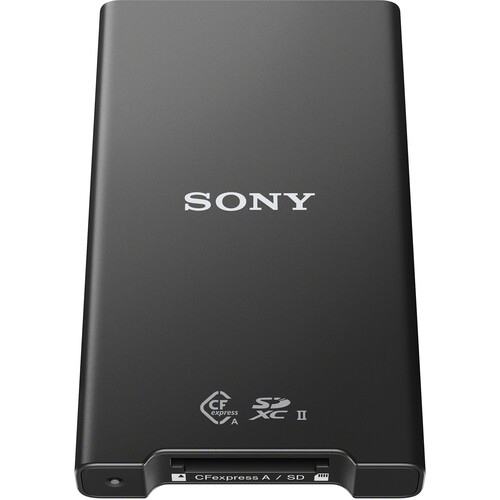 If you just need an inexpensive USB-C SD and Micro SD reader, look no further than
UNI USB-C SD / MicroSD Card Reader 
BEST GIMBAL
DJI Ronin RS2
The newest DJI Ronin gimbal, now called RS2 has so many upgrades over the previous Ronin S. The arms are carbon Fiber, the battery detaches to charge without having to be attached. It can be used in briefcase mode, it has locking axes (makes it easy to balance) carries a heavier payload and breaks down into a very small footprint. The inbuilt screen provides access to enough functionality, that you can use the gimbal without having to attach a smartphone for quick shoots. Everything that I didn't like about the Ronin S has been fixed or changed. If you get the pro bundle (I highly recommend you do) you get a mechanical focus to work on any lens and the amazing Raven Eye. Raven eye connects to the app wirelessly and provides remote control over the gimbal movement including a responsive mimic and automatic face tracking. This is now my favorite gimbal, hands down. This is how you get cinematic smooth footage while walking or moving the camera around a subject.
See my setup video for the full Pro bundle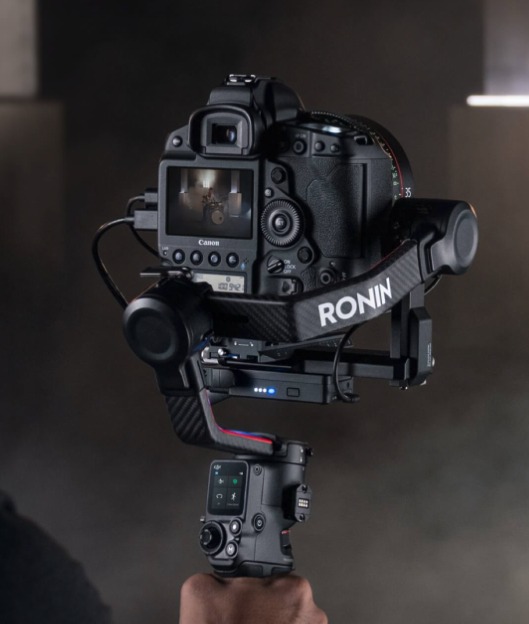 Best 360 Camera
Insta360 ONE X2*
The quality of this little 360 camera is amazing, and with the app you can recompose video in post to make it look like the camera is moving around. Miss nothing by capturing the entire scene at once. To boot, it has the best stabilization out of any camera I tested including the goPro.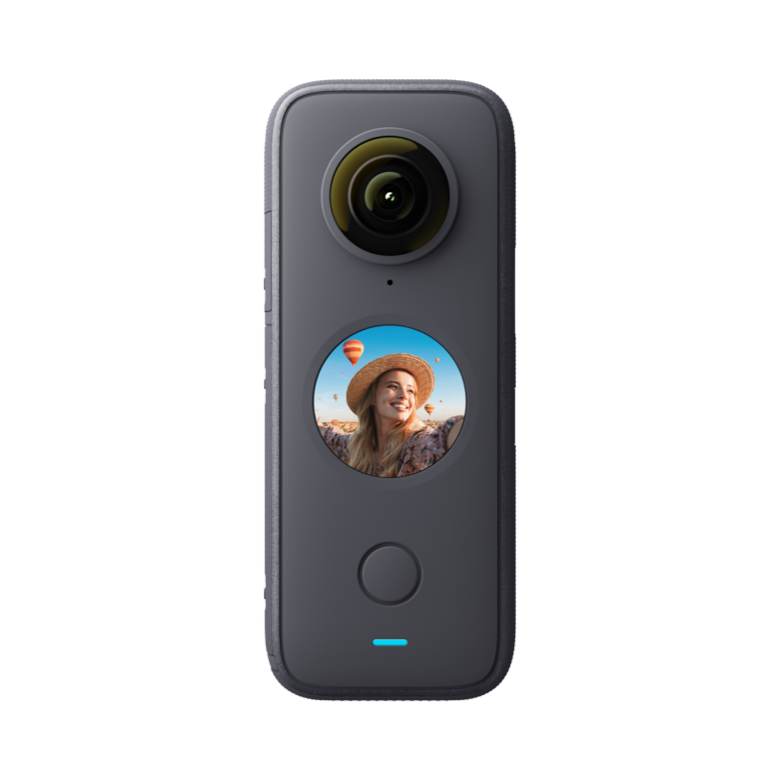 Best Smartphone
Google Pixel 6 pro*
As far as innovation, the Google Pixel 6 pro wins this year. The screen is gorgeous, the 3 cameras are amazing with up to 50mp. Also features a brand new Google Tensor chip. Also comes in at $899 its better value for money than the iPhone 13. This phone also features under-screen fingerprint sensor and a punch-hole camera (no notch).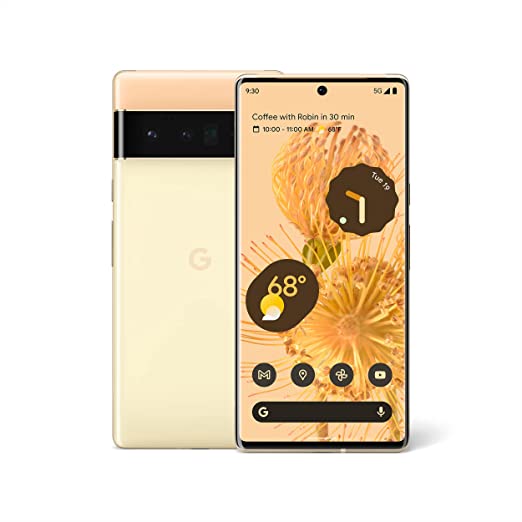 Honorable mention Phone 13 pro
The iPhone 13 pro is a solid phone with a great camera system. The reason I'm not making it the pick here is lack of progression. Its still using face ID, which google has given us fingerprint ID, much smarter in these times when we are masked at the times you would need to unlock a phone (traveling through TSA, at the checkout etc). Also we are still stuck with the notch instead of using a punch-hole camera and Apple clinging to its lightening adapter in a world where everything else is USB-C. Not to mention the very expensive price while not even including a charging brick, is lacking in value for money.
Microphone
Rode Wireless GO II
The wireless go is an amazing mic. It's a belt pack with the microphone built into the transmitter. Its really fast and easy to set up and the built-in mic is very clear with great signal to noise ratio. You can also plug in a lav mic and use it like a traditional lav set. The range is also very good. Rode has made it even better with the GO II, which features 2 transmitters and a single receiver, so you can mic up 2 people for interviews. There are new features, such as the ability to record directly into a transmitter and save the recording internally. Recently Rode updated their app to offer even more features.
Review of the new accessories here
Photo Software
Adobe Photoshop 2022
Do I really need to explain why Photoshop is the best image editing software? It's the industry standard for a reason. Review
Adobe Lightroom Classic 10 (2022)
Lightroom is the best tool for working with lots of photos. Use it to organize your photos, edit them and deliver in many ways. I have always been a fan of the quality edits I can make to my photos in Lightroom and it handles panoramas and HDR better than just about anything out there. It works with 3rd party plugins so you can extend its functionality. Review
Best Photoshop Plugin
Boris Effects Optics
Optics is the latest plugin for Adobe Photoshop and currently my favorite. The reason I like it so much, is it brings a lot of effects to Photoshop such as light effects, leaks, flares and special effects that are very difficult to create in Photoshop. This Movie inspired plugin comes with hundereds of filters and thousands of presets, many of them a matched to looks from hit movies such as Titanic, saving Private Ryan or the Matrix.
Get it here. and use my special coupon code: PhotoshopCAFE-15 to get 15% off.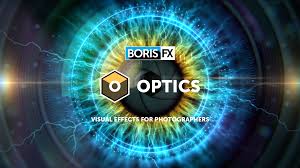 Best Music for your Videos
Epidemic Sound, the right songs, the right license at the right price. need I say more? You can download the entire song, or stems.
Graphics Tablet
Wacom Intuos Pro M*
Wacom is head and shoulders above all others when it comes to pressure sensitive input from a stylus. If you have ever used a Wacom tablet, you will realize these is a reason it's what almost all the pros use. The feel is the closest you will get to pencil on paper, with no lag and lightweight pen that doesn't need batteries. The latest Intuos Pro now supports 8192 levels of pressure sensitivity, which allows even the lightest touch to register and not turn into a dotted line (as almost everything else does). It has built in Bluetooth or USB-C connectivity, so you can choose how to connect. I find the medium to be the "goldilocks" in sizes. It's large enough to provide the precision and real-estate for drawing and not too large as to hog your desk space. For retouchers the Wacom tablet is a necessary tool, not an accessory. I sure couldn't create the imagery I do without one and the latest release is worth the upgrade with the Pro pen2, metal back and high level of sensitivity. review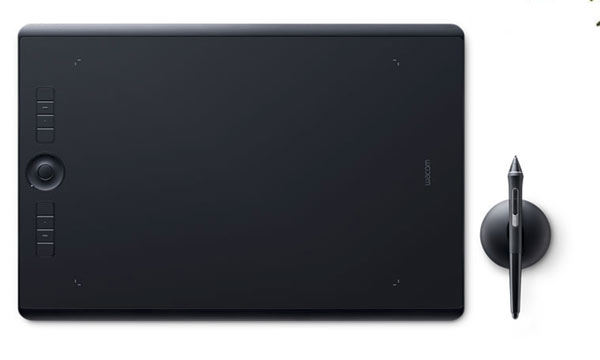 Color Management
X-Rite Color checker Passport photo 2*
For perfect color, you need a reliable source with known colors to calibrate your photos. Take a shot with the passport in frame,  create a color profile that works in Lightroom or ACR and all your photos are looking good with lifelike color
X-Rite Color checker Passport video*
You need to calibrate your video too and this is the solution.
X-Rite Color checker XL*
If you are serious about color management, you probably already have an X-Rite color checker. This card enables you to have known colors when you shoot. This enables you to dial in correct colors when you are editing the color of your photos or video. There was a problem with the color checker though. If you are flying a drone or using 360 Cameras, the chart was a little small to get a good reading sometimes. Enter the XL (For Extra Large). As an Xrite Coloratti, I was involved in testing the XL and providing real-world feedback. Not only was it amazing for drone work, but I love it in the studio. I use this to calibrate my cameras, Its nice and large, has true blacks, whites and gray tones as well as skin tone and primaries. The larger size enables me to double it up as a take-off pad for my drone, bonus! see it here
Best Monitor
BenQ 27″ Photographers IPS Monitor.*
This monitor is very pleasant to look at with extreme care given to color accuracy and color management. It supports 99% Adobe RGB. It comes with a puck to change color modes as needed. I can go between Adobe RGB, sRGB and Rec.709 in an instant. It comes with a hood to protect it from glare and color contamination. The stand allows for adjustment of height and angle, as well as rotation. (Review coming soon)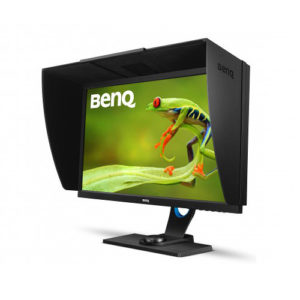 The Best Drone
DJI Mavic 3
It's going to take a lot to beat the Mavic 3. Why? This little drone is amazing. It's the drone I've always wanted. It's portable and easy to travel with and has great range and battery life. This in itself isn't enough though. I really need the sharpest high resolution photos and video and the onboard Hasselblad camera brings this.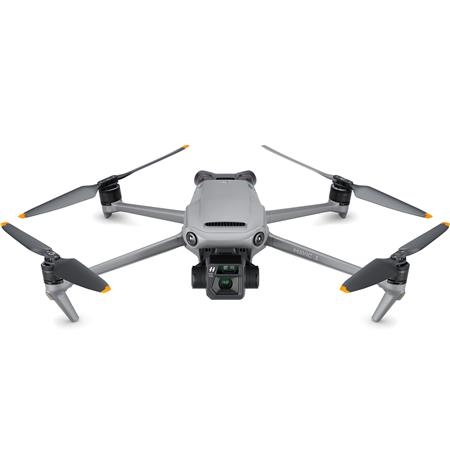 Wireless Charging
Apple Magsafe Duo wireless charging.
This 3 in one wireless charger I recommended last year broke. I replaced it with this Apple one which folds up into a small footprint and charges quickly and reliably. Be warned though, this charger doesn't come with a charging brick, so you will have to shell out extra on tip of this already expensive piece of gear.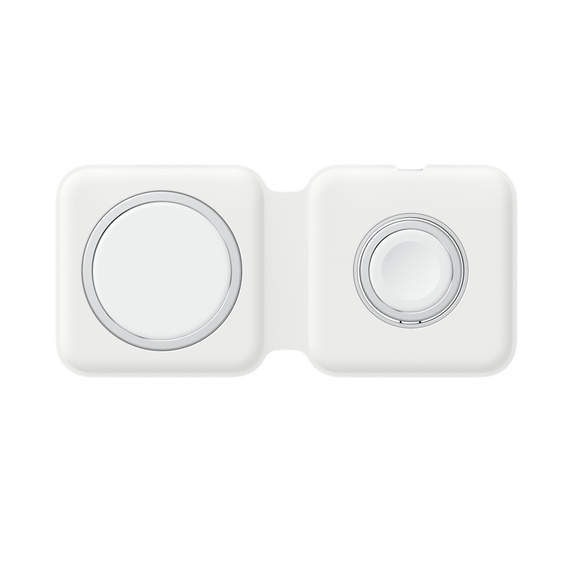 Xrite Color Munki Display*
You really need a way to measure the color on your screen, so that you can calibrate the monitor You need to know that what you are seeing is true and accurate, so that your image adjustments are accurate. The Xrite Colormunki Display will do exactly that! I really like the i1 Display Pro, but I'm recommending the colormunki because its easier to use for people that aren't experienced at color management. If you are more experienced, then you might like the additional controls on the i1 Display pro.  see it here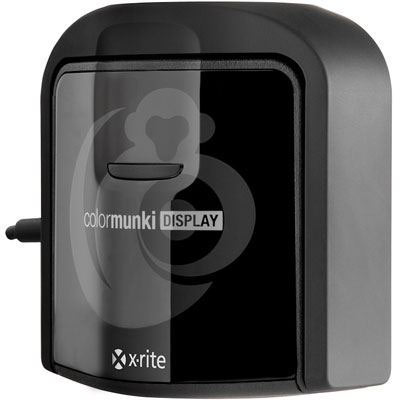 Ok, that's it for now. If there is a category that I have excluded, drop a comment and I'll see what I can do to expand this gear guide.
Thanks for checking this out.
Great to see you here at the CAFE!
Colin
PS, I currently use a Gitzo tripod with an Acratech GPSS ballhead. All my drones are in GPC hard cases and I use think tank camera bags. 
---