The new Lightroom CC tutorial and new features, your photos everywhere in the cloud
Lightroom CC is a suite of applications, designed for people who want their photos anywhere. It consists of:
A desktop application
An app on mobile phones
An app on tabletsAn app in a web browser
An Apple TV app.
All of these apps are in sync and now collectively called Lightroom CC (Makes sense right? CC is Creative Cloud, so these are synced in the cloud).
Features that aren't supported.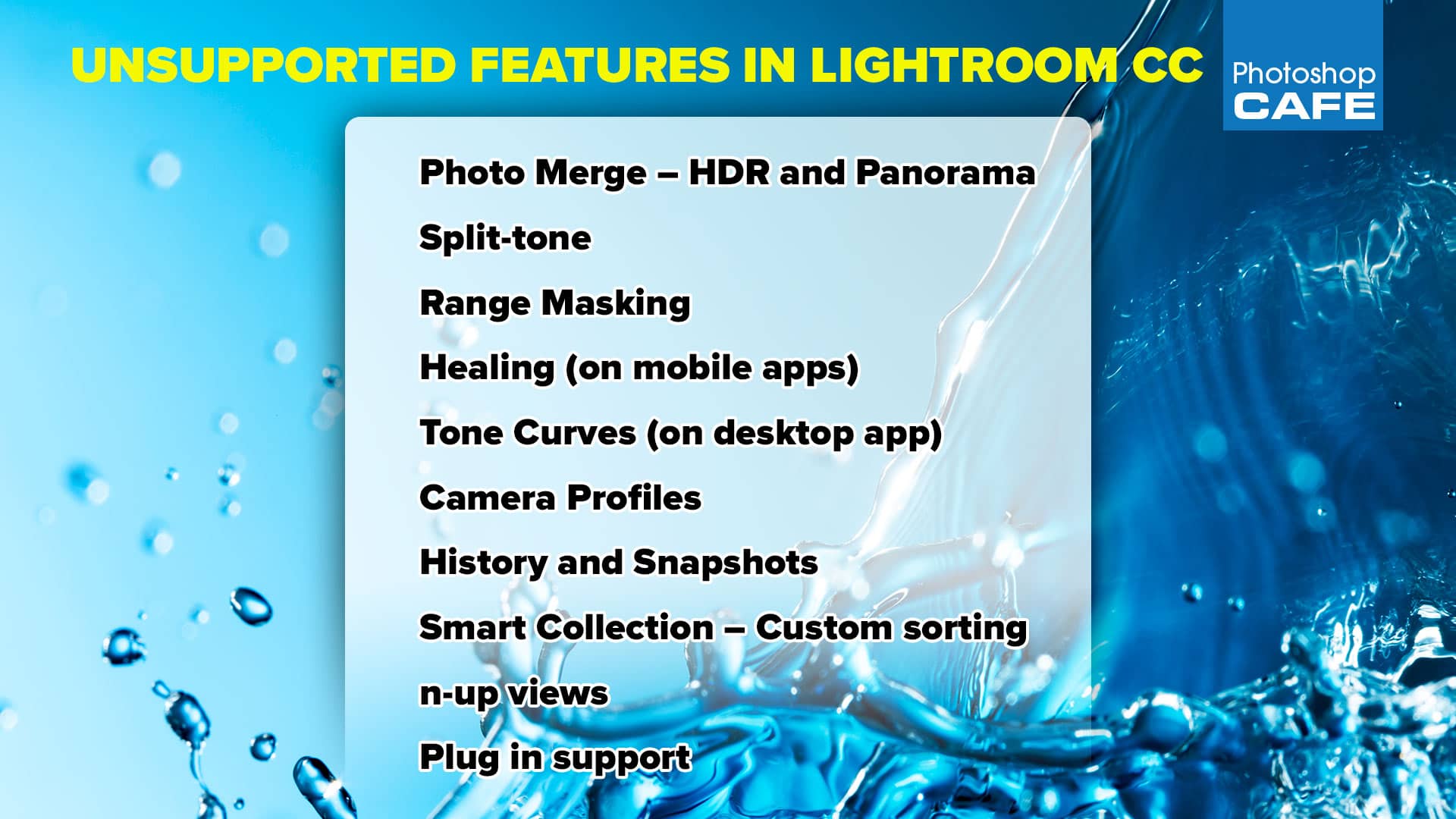 More about Lightroom Classic VS Lightroom CC (Lightroom learning Center)
New Features in Lightroom Classic
Comprehensive training on Lightroom 6, A-Z here.
Thanks for checking this out!
Colin
---