How to Film a car chase using a DJI Phantom 2 Vision+ Quadcopter Drone. Using a drone to film a moving car isn't as easy as you may guess, but the results can be stunning. This is the kind of shot that used to cost a lot of money, now it can be accomplished easily and cheaply using UAV drones, AKA quadcopters or sUAS
It's not as easy as you would think to film a moving car from the air. In the case of this video, I show you how to accomplish this safely. Please note that the road we used is in an industrial park and has very little traffic on it. We made sure that everything was completely clear when doing this. We had spotters at both ends of the road and we stopped immediately if there was any sign of traffic.
Here are some tips for successful vehicle shots.
1. Make sure that it isn't an area with a lot of traffic, a closed road is best.
2. Have communication with the driver, a walkie-talkie or open phone line.
3. Have an additional assistant for communications and spotting of any potential dangers (a spotter)
4. Begin to move the 'copter first and try to match speed with the vehicle
5. FPV is essential for this kind of shot because it's hard to judge distance when you have a moving platform in the air
6. Avoid any sudden movements, do everything slow and steady. A sudden yaw or correction will ruin the entire shot.
7. Don't do this commercially without a license as it's not allowed at the moment.
Check out this video that shows some of the things on our video, it's fun!

Check out the free Flight training Center here, some free video that show you how to fly a quadcopter.
You can buy all the products directly from DJI. As well as free shipping on some products, they also have a price map, so the prices are pretty much the same everywhere. DJI have been known to run occasional promos too. Click this link to see the DJI store on scan the QR code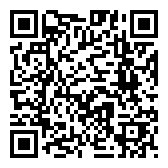 Check out the 9-Hour fully comprehensive training video (The most comprehensive in the world)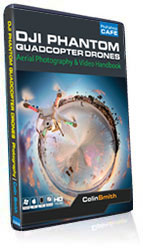 Free Getting started Mini Course
I have put together some goodies to help you fly your DJI Phantom with confidence. Get the videos and the free DJI Phantom Cheat Sheets at http://photoshopcafe.com/djicheatsheet