Here is my full review of the DJI Spark (Fly more bundle – includes remote controller)
My DJI Spark was taken down by a seagull! Watch video

The DJI Spark drone has been announced and is available for $499 $699 of the fly more bundle (I recommend)
I have mashed the announce video into a short highlight and provided my reactions as they happen. It's kinda like sitting next to me watching the announcement video, except we skip to the biggest highlights. Afterwards we look at the major features and discuss them. At the end I provide an analysis and advice on this new drone. Watch the video right here!
Buy the Phantom 4 Advanced here
More info on DJI Mavic Pro and Buy here
All our Premium Drone training is here:
I have been making best of class drone training videos since the very beginning and have amassed over 24 hours of training on Flying different drones, understanding the flight apps, strategies for getting great video and photos. These videos have all been shot on location in Southern California and the Hawaii Islands. I also have indepth tutorials on how to get the most form your images in Photoshop, Lightroom and Premiere Pro. Enjoy!
Why PhotoshopCAFE training? 
Because this is something I do every day and Im passionate about it, I have written the book "The Photographer's Guide to Drones" available in bookstores or Amazon. I am currently #1 on DJI's SkyPixel community, an Adobe ACP and I preset this at the largest conferences and conventions around the USA. I have a lot of good stuff I want to share with you!
Original Phantom / Phantom 2 Training
Phantom 3 / Inspire 1 Training 
Processing images and video (all drones, latests Adobe Photoshop, Lightroom, Premiere Pro)
Mavic training (coming soon)
Check out my series of videos that cover everything DJI and drones! The best way to learn to fly safely and shoot amazing photos and video. I also show my entire workflow for processing aware-winning photos and videos! 
Check out my new book:
The Photographer's Guide to Drones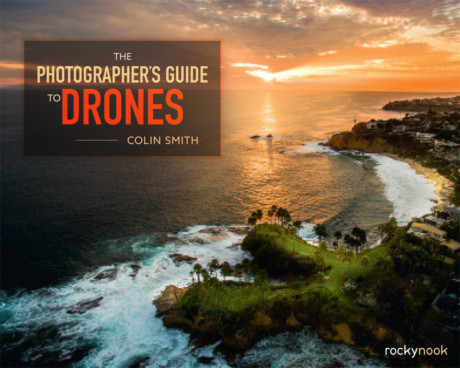 checkout at Rocky Nook's website or Amazon 
Thanks for watching guys! Don't forget to subscribe!
Colin
Phantom 4 Pro review and videos
---