Which should you buy? The DJI mavic Pro or the Phantom 4 pro?
Colin Smith puts them through their paces and shows you both.
MAVIC PRO
Pros: Lightweight, portable, affordable, batteries are reasonably priced. 20mins or so flight time, rotating camera, Quick to set up and fly. Fast shooting.
Cons: Can be a bit bumpy on video while flying in wind because of light weight. Hard to move gimbal smoothly while shooting video. Gimbal is very fragile. Crooked horizon often,
Phantom 4 Pro
Pros: 1″ sensor, sharp photos and video. Good Dynamic Range. Good Low light shooting for photos and video. Very stable, even in moderate wind. 360 obstacle avoidance. Good flight time with upgraded battery (over 20 mins).
Cons: Heavier and larger than Mavic. More expensive.
More info on DJI Mavic Pro and Buy here
All our Premium Drone training is here:
I have been making best of class drone training videos since the very beginning and have amassed over 24 hours of training on Flying different drones, understanding the flight apps, strategies for getting great video and photos. These videos have all been shot on location in Southern California and the Hawaii Islands. I also have indepth tutorials on how to get the most form your images in Photoshop, Lightroom and Premiere Pro. Enjoy!
Why PhotoshopCAFE training? 
Because this is something I do every day and Im passionate about it, I have written the book "The Photographer's Guide to Drones" available in bookstores or Amazon. I am currently #1 on DJI's SkyPixel community, an Adobe ACP and I preset this at the largest conferences and conventions around the USA. I have a lot of good stuff I want to share with you!
Original Phantom / Phantom 2 Training
Phantom 3 / Inspire 1 Training 
Processing images and video (all drones, latests Adobe Photoshop, Lightroom, Premiere Pro)
Mavic training (coming soon)
Check out my series of videos that cover everything DJI and drones! The best way to learn to fly safely and shoot amazing photos and video. I also show my entire workflow for processing aware-winning photos and videos! 
Check out my new book:
The Photographer's Guide to Drones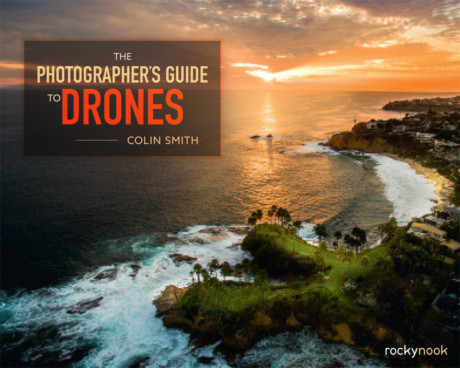 checkout at Rocky Nook's website or Amazon 
Thanks for watching guys! Don't forget to subscribe!
Colin
Phantom 4 Pro review and videos