Ever since I posted this photograph on Social Media, I have had a ton of people ask me how I did it.  This is a 7 image panoramic Photograph, made from a video shot on a GoPro Hero 3+ Black Edition, mounted on a DJI Phantom 2  Quadcopter Drone. 

We have plenty of free content here at PhotoshopCAFE that shows you how to fly drones and work with video and photographs. You can see the tutorial here on creating tiny planets from the panoramas too.
One thing I will recommend. If this is something that you are seriously considering doing, then you should seriously consider my training course on the DJI Phantom Quadcopter Drone, video and photography handbook. This is the information that has come from questions  and feedback from people for the past 2 years while doing seminar tours and teaching on this very topic. I do believe I have amassed the most complete training package for aerial drone photography and video in the world. (To date).  You owe it to yourself to take a look. There are free samples on the page as well as the trailer.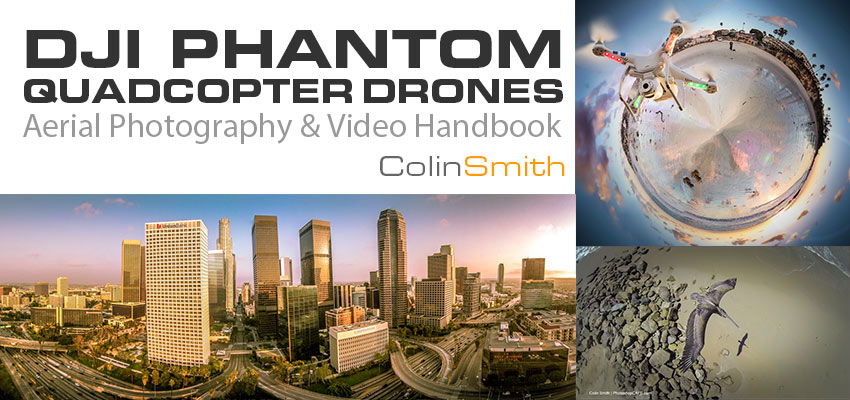 Free Getting started Mini Course
I have put together some goodies to help you fly your DJI Phantom with confidence. Get the videos and the free DJI Phantom Cheat Sheets at http://photoshopcafe.com/djicheatsheet