Understanding Layer Masks in Photoshop, Tutorial
Once you start using Photoshop, you will quickly learn that one of the most important things to understand is the use of Layer Masks. All the cool layer blending, compositing, photo manipulation and even photo retouching required an understanding of Layer masks and how they work. This Photoshop CC tutorial will show you how to use Layer masks, and it is the same for any version of Photoshop if you don't have CC.
If you are newer to Photoshop and not sure what layers are, check out this Layers 101 Tutorial, it also gives you a bunch of tips and ways to work quickly in Layers.
Also, check out our ultimate guide to layer blending modes in Photoshop. All the blend modes explained and practical ideas to use them, tutorials,  explanations and a video overview. 
I hope you enjoy this week's tutorial. If you haven't looked through PhotoshopCAFE in a while, dig around, you are in for a good surprise I have added a ton of new original tutorials  and updated all the old ones, so they are shiny new 🙂 You won't find this content anywhere else, its all PhotoshopCAFE original baby!
See you at the CAFE
Colin
Layer Blending Modes. Free eBook by Colin Smith (Yes, really free)
Grab your free PDF ebook right now. We were going to sell this for $9.99, but figured we would give it away instead and see what happens 🙂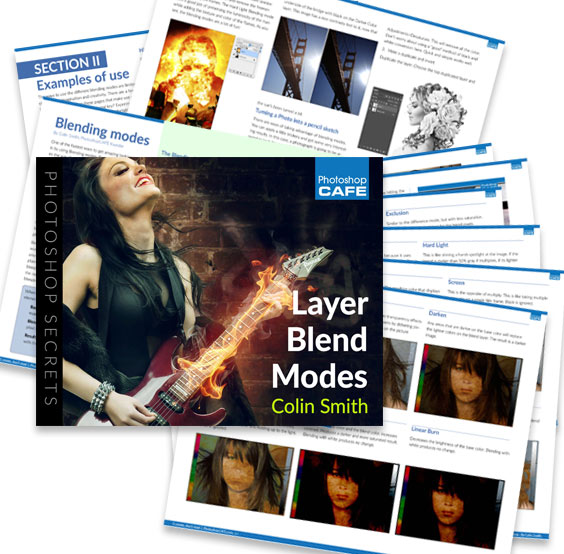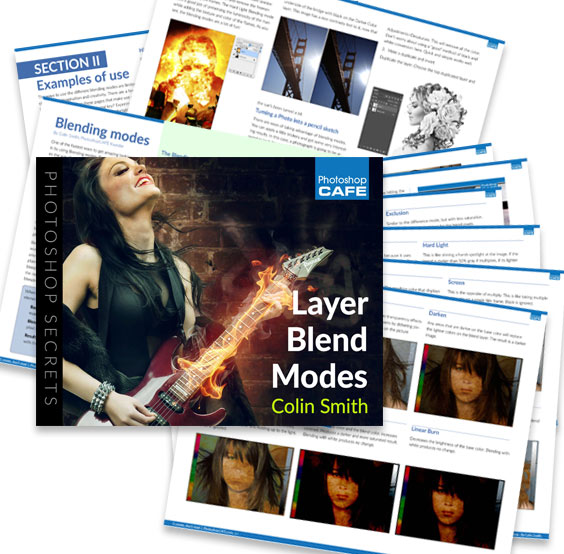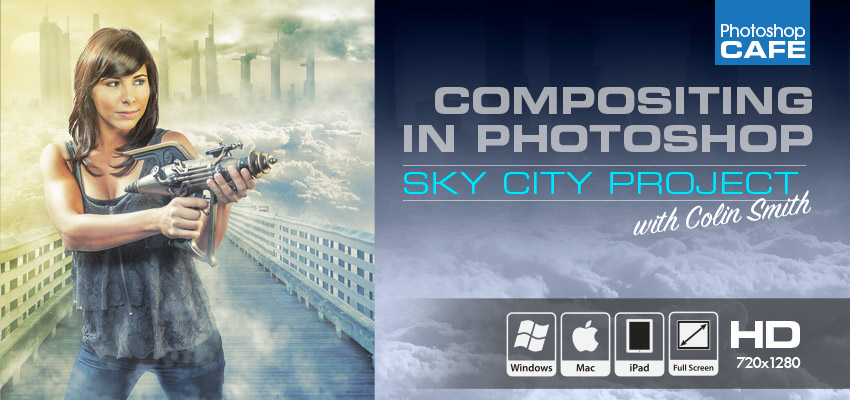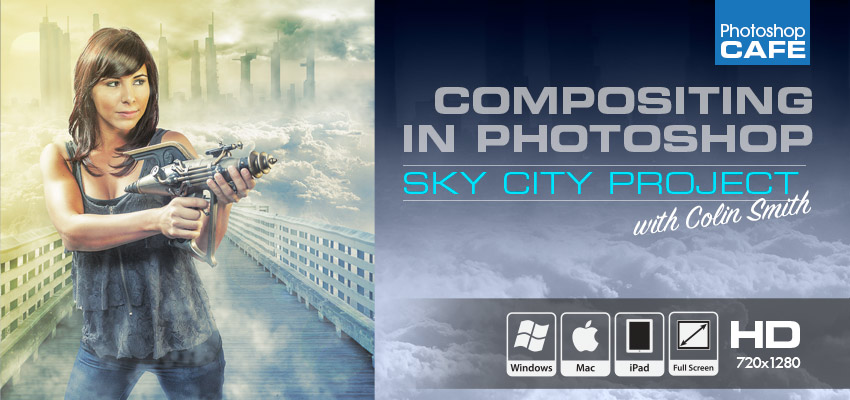 Compositing in Photoshop: Sky City Project
I have been asked countless times for more in depth training on Compositing, layers, masks and blending photographs. I did it! 2 hours of video that will show you exactly how to build stunning composites in Photoshop. What I have learned in 18 years, revealed here.
Colin builds a real-world compositing project with you. The great thing about a project is that nothing is skipped in the workflow. This is where you put together everything that you have learned about Photoshop.
You will learn how to combine different photos together to create a piece of art in Photoshop. You will learn different ways of extracting photos from the background and how to seamlessly blend them all together. You will learn how to add atmosphere, and cinematic coloring and implied lighting.
See everything that you will learn here
"Great tutorial even for beginners and as a beginner, I can honestly say he made it easy to keep up with him. Colin walks you through and explains EVERYTHING. I can't recommend this enough! If you are on the fence stop here and just buy it. You wont be disappointed."
-Audrey (Compositing in Photoshop / Sky City Project)
---