Step 1

Start with your shape on a new layer. Try experimenting with a shape of your own.
I drew this with the polygon lasso tool an filled it with green.
Step 2

 Make a selection around your object. Ctrl/Cmd+Click on the layer Thumbnail.
Step 3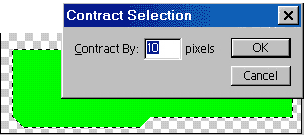 select>modify>contract.
I chose 10 pixels
Step 4

Your selection is now contracted.
Step 5

Now to make the groove.
Select>modify>Border
I chose 5 pixels
Step 6

You should see the double selection now.
Step 7

Press the delete/backspace key to erase the object on the selection.
Deselect
Step 8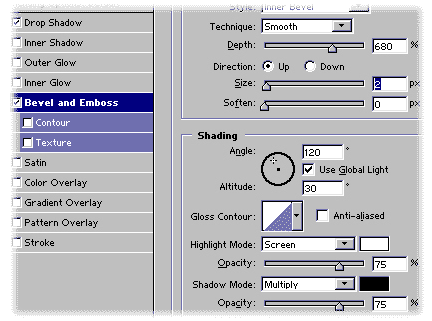 Now to add the bevel:
Add the layer styles (press the little f on the bottom of the layers palette.)
Choose the inner bevel option
*Optional: add a drop shadow too.
Step 9

And the shape is now bevelled!
If you want you can add some text, select it, switch to the object layer and hit del/backspace to chisel out some text.

Get in-the-know!
CS6 Superguide
Join our list to receive more tutorials and tips on Photoshop. Get exclusive tutorials, discounts and the free super guides. No spam, all content, no more than once a week.
If you're on our list, you will receive it free by email as soon as it's available. If not, sign up now and get the CS6 Superguide for free. Or click the image below.
---