Layers are at the heart of Photoshop. If you want to get good and fast at Photoshop, you really have to master the use of layers. (learn all about the basics of Layers in Photoshop here). When you are working, you will need to select a layer, work on it and then select a different layer quickly. The techniques I present to you, should become like a reflex action that you perform without even thinking about it. These aren't just good ideas, this is what I do every single day, so they are battle proven techniques.
Once you have learned the basics of working with layers, you can use the to greatly expand your creative potential. Here is a great free tutorial to get you started. Learn how to blend layers creatively in Photoshop. When you are ready to go advanced, check out our premium training on the Sky City Project. 
---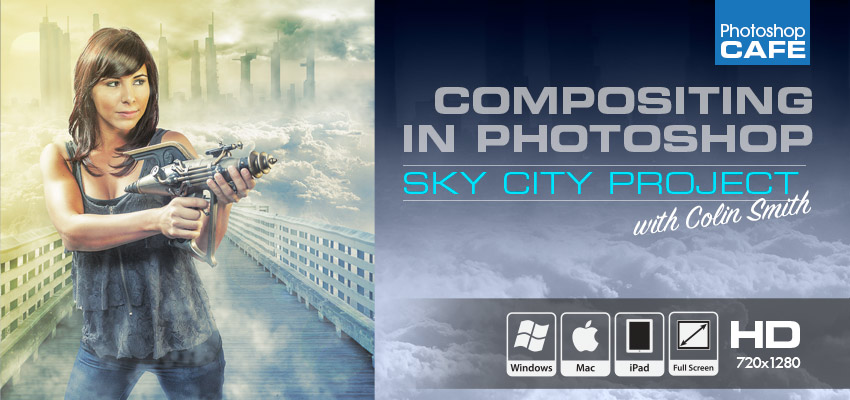 Compositing in Photoshop: Sky City Project
I have been asked countless times for more in depth training on Compositing, layers, masks and blending photographs. I did it! 2 hours of video that will show you exactly how to build stunning composites in Photoshop. What I have learned in 18 years, revealed here.
Colin builds a real-world compositing project with you. The great thing about a project is that nothing is skipped in the workflow. This is where you put together everything that you have learned about Photoshop.
You will learn how to combine different photos together to create a piece of art in Photoshop. You will learn different ways of extracting photos from the background and how to seamlessly blend them all together. You will learn how to add atmosphere, and cinematic coloring and implied lighting.
See everything that you will learn here
CS6 Superguide
All the CS6 information and more is available as a PDF magazine called the CS6 Superguide. If you're on our list, you will receive it free by email as soon as it's available. If not, sign up now and get the CS6 Superguide for free. Or click the image below.
---