Flying cameras! The ultimate gadget. What isn't to love about this?
I have been bitten by the Remote Controlled Quadcopter, drone, UAV, aerial photography and videography bug. I't actually been a long time now in drone photography time, I started flying in June 2013, and have owned 7 DJI Phantoms of various configurations. Some are better for different things. Watch this video review and then check out our other resources. I will be adding to this page.
So the Phantom 3 is now shipping. What's new? What's good and what's bad?
Please watch the video above first for a full review and then read the text for updates and more info.
I am going to be adding to this page on an ongoing basis and keep you updated with developments.
There are 2 flavors of the Phantom 3. The Professional and the Advanced. The differences are that the Professional can shoot up to 4K at 24fps (Advanced 1080p at 60fps). The only other difference is the battery charger. (The rumors of an included case for the pro version are false) Pro includes a high power charger than can charge the controller and a battery at the same time, although it's strongly advised against charging them simultaneously.
NOTE: Price Reduction of Phantom 3 Professional here $999 with Free Shipping!
Phantom 3 Professional –  $1259 USD
Phantom 3 Advanced- $999 USD
Phantom 3 Pro:
Phantom 3 Advanced: 
Phantom 3 Standard: 
Phantom 3 4k: 
Both of these are available with an extra battery option for an additional $100. To date, none of the extra batteries have shipped and are on back order.
If you are interested in shooting photos only and not so much video, then get the advanced. If you desire 4K video (better for pulling stills from clips) then get the Pro version.  Very simple really: Photos = Advanced, Video = Pro. The flight experience is the same on both.
Among other things the P3 have:
more powerful motors
lightbridge for HD uplink (FPV)
New Camera
New controller (very similar to the Inspire Controller)
Optical Flow, for flying indoors without GPS
Extended range
The batteries from Phantom 2 aircraft will not work on the Phantom 3, sorry. The props from the previous version will fit, but I'm unsure if they are safe to use because although they look almost identical, the P2 had metal inside while the P3 have a plastic on the inside, the P3 props are also a little bit more rigid. I would recommend more research before using P2 props on a P3.
The controller
The controller looks almost identical to the one from the inspire except the Phantom 3 is white, while the Inspire one is silver. Its heavier and better built than the previous model and includes the following onboard controls in the form of buttons.
On/Off press button
Return to Home button
Dedicated video and Photo shutter buttons
Playback button
Gimbal tilt wheel
Camera settings Wheel (press to toggle between shutter speed and ISO)
3 way GPS/Flight mode switch
Controller has an attached bracket for mounting a phone or tablet.  (Mine is a little wobbly).
There is also a series of 4 lights that show the amount of battery charge remaining on the controller. An additional light shows the state of connectivity with the aircraft.
The App
Unlike the Phantom 2, the new Phantom 3 is dependent on the free pilot app to fly. In the past, only the camera functions were controlled by the app. This isn't the case anymore, with many flight controls now handled by the app. You cannot even spin up the motors if there isn't an app attached. GPS modes and other functions are now handled by the app. There is no longer a Wifi Range extender and wifi connectivity for the mobile device. The iOS and Android devices attach to the controller through a USB cable. This is actually nice because your device can draw power while attached and also the FPV signal is crystal clear with no lag. (My video showed some choppiness because of the screen recording app on the android phone).
UPDATE: iOS APP IS NOW AVAILABLE! !
Make sure to update the firmware in order for the app to work. Upgrade instructions here
Here is a screen grab from the iOS app this morning. I was able to fly over 4000 feet away without any loss or degradation of the FPV. Not even a flicker on the screen (From iPad Air2). This isn't the furthest it can go, but I would prefer to test that over land rather than out to sea.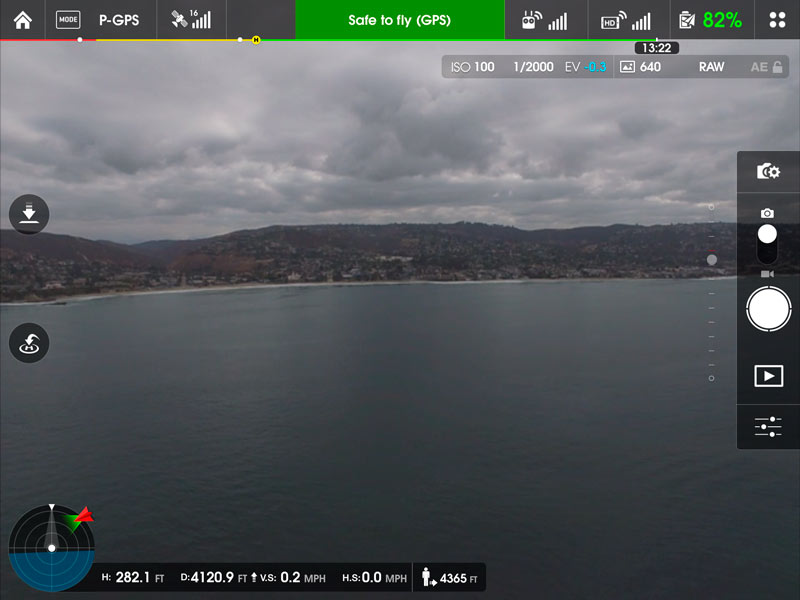 Bugs that I have noticed in the current version of the Phantom 3 and Android OS.
The speed (velocity) isn't working for the telemetry
The Gimbal tilts on rapid forward acceleration
Various English translation errors on the app and documentation.
Flight
On testing, its obvious that the power has been drastically increased. The quadcopter is much faster and much more responsive. So much so, that I was taken surprise by it. I am very impressed with the responsiveness. Even yawing (rotating) in place produces a very smooth spin rather than the old "toilet bowl" effect. The controls are very quick and snappy.
The range is vastly improved. I have not tested the full range yet, so stay posted for the results. I have not seen any breakup of FPV signal to date.
The camera
The tests I have done so far (Download the images) show a vast improvement in the camera.
There is much less barrel distortion
Noise is substantially reduced
Dynamic Range is better
Shooting is much faster, particularly in RAW format
When shooting Photographs I was pleased to see that it's almost instant to snap a RAW file now, vs the painfully slow processing time on the Phantom 2. Although the buffer fills up quickly after 6-9 successive shots and you will have to wait a few seconds before shooting again.
I noticed that you can shoot AEB (Auto Exposure Bracketing) of 3 or 5 images. This is potentially good new for those of us who like to shoot HDR. Potentially, because the bracketing increments are too small to be of practical use, unless you shoot 5 images and don't mind waiting on the buffer in that case. Then you can toss #2 and 4, while merging shots 1, 3 and 5. I couldn't find anyway to adjust the bracketing in the controller app.
The quality of the images is very nice. I noticed a nice range of tones and was able to get good results in Lightroom without the heavy pixel wrangling required with the Vision+ camera. You can push the recovery sliders in Lightroom without the images getting those nasty artifacts. Noise and artifacting is reduced from the V+ camera. Overall the images are quite clean on the Phantom 3, however there is still some chromatic aberration on close examination.
The video quality on 4K in MOV format looks very nice with a good dynamic range. I was able to pull usable stills from the video frames (the quality of the video to stills on the Vision+ wasn't usable).
The gimbal itself stabilizes the shots very well, creating very smooth video, unless you accelerate or bank too fast. In which case my unit saw bad tilting of the camera which rendered the shot unusable. I changes the Gimbal from FPV mode to Follow Mode and still saw this behavior. I also notice that when I move the right stick of my controller is causes the gimbal to tile. This seems odd and is probably a bug. Hopefully a future firmware update will fix this.
The good
Very responsive flight control
handles very well in wind
Vast speed improvements
Lightbridge app provides much more functionality
Clear HDR FPV with no lag
Improved flight and FPV range
Better camera with better imaging quality and video
Customization of camera settings and speedy RAW shooting
Nice controller with shutter buttons so you can now shoot and fly at the same time.
Not so good
Tilting on Gimbal with acceleration and fast banking (fixed)
Batteries from P2 won't work on P3
Increments of AEB too small to be of practical use
Buffer fills up fast while shooting bursts of photos in RAW (Still a huge improvement from the P2 V+)
Poor translation on some of the onscreen messages on the app and documentation. How hard is it for a native English speaker to proof read a document? We are talking multiple, glaring grammatical errors. (Mostly fixed now)
So far I am enjoying the Phantom 3 Professional a LOT! This is a solid upgrade, so much in fact that it feels like an entirely new product. I'm looking forward to firmware updates to address some of my minor concerns.
That brings me to another point. The DJI Assistant Software app is now discontinued. All calibration and settings are now handles through the pilot app. Firmware updates are done by copying the firmware to an Micro SD card from a mac or PC. Then inserting the card into the Phantom camera and performing the update through the card.
Stay tuned for more updates and tests as they become available. (I am hoping to do a bench test between the Phantom 3 camera and the GoPro Hero 4 soon. )
Resources
Download the unedited RAW photo and video fro the Phantom 3 (These are saved as a zip file) Note: I'm unable to provide support for these. If you don't know how to open a zip file, here is a result from google: the answer.
Mentioned on the video
ThinkTank Airport, Helipack Back pack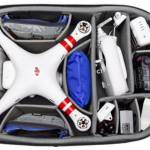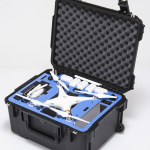 Buying the Phantom 3  Click this link to see the DJI store 
Free Getting started Mini Course
I have put together some goodies to help you fly your DJI Phantom with confidence. Get the videos and the free DJI Phantom Cheat Sheets at http://photoshopcafe.com/djicheatsheet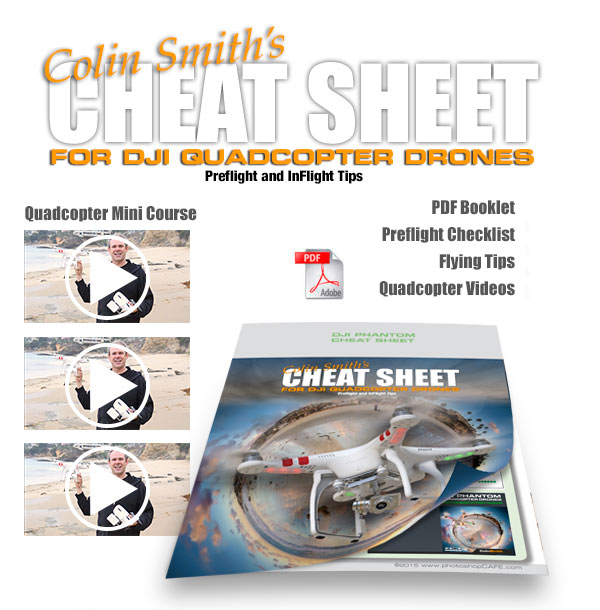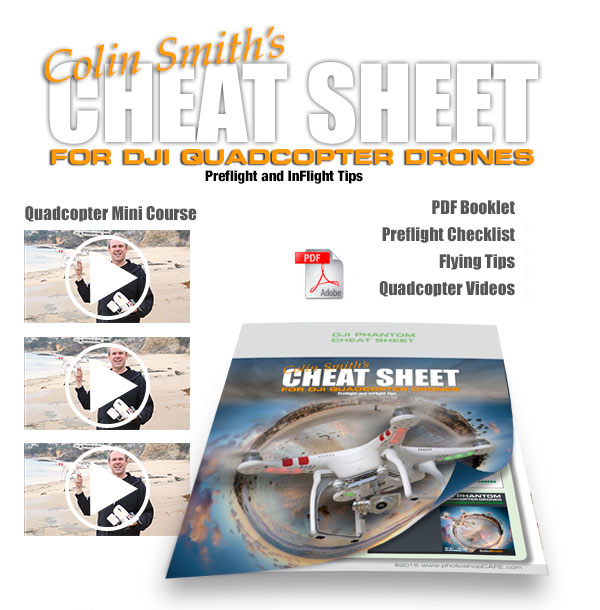 Some panoramas and photos that I have captured with the DJI Phantom and Vision.
 See my Aerial Photography Gallery here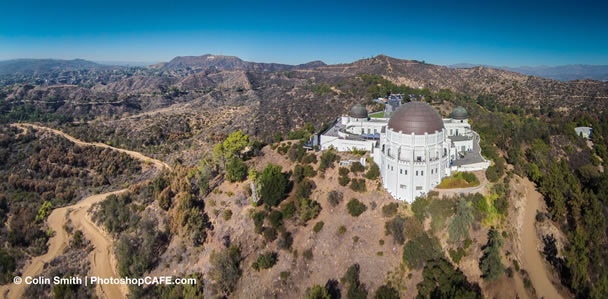 Tutorials By Colin Smith
Here are some tutorials that I released to help you work on the images and video that you shoot from your quadcopter. 
By Colin Smith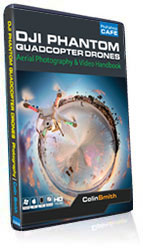 Check out the brand new resource that we have created at photoshopCAFE to take your photos to new heights!
Photography and videography have been revolutionized by the use of UAV Drones. The DJI Phantom Series is by far the most popular civilian drone and is revolutionizing an exciting new industry. These little quadcopters are affordable and easy to fly. In this fully comprehensive guide, Colin Smith coaches you through everything you need to know to fly precisely and safely. Learn Quadcopter basics and exercises designed to help you become a better pilot. In studio and on-location lessons will get you there in a clear and easy to understand way with stunning HD video. Learn how to fly correctly and shoot the best video and photographs. Learn how to edit photos, panoramas, HDR and video for the best results. Learn to work in Photoshop, Premiere Pro and GoPro studio, even if you have never edited video before. This fast loading DVD ROM contains over 9 hours of crisp video! The easy to use, newly updated interface allows you to instantly jump to any of the lessons with complete control over the playback.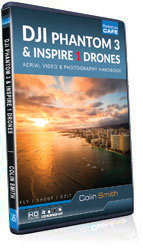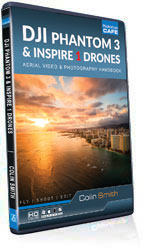 Photographs shot for the air with DJI Phantom series of quadcopters.
All our Premium Drone training is here:
I have been making best of class drone training videos since the very beginning and have amassed over 24 hours of training on Flying different drones, understanding the flight apps, strategies for getting great video and photos. These videos have all been shot on location in Southern California and the Hawaii Islands. I also have indepth tutorials on how to get the most form your images in Photoshop, Lightroom and Premiere Pro. Enjoy!
Why PhotoshopCAFE training? 
Because this is something I do every day and Im passionate about it, I have written the book "The Photographer's Guide to Drones" available in bookstores or Amazon. I am currently #1 on DJI's SkyPixel community, an Adobe ACP and I preset this at the largest conferences and conventions around the USA. I have a lot of good stuff I want to share with you!
Original Phantom / Phantom 2 Training
Phantom 3 / Inspire 1 Training 
Processing images and video (all drones, latests Adobe Photoshop, Lightroom, Premiere Pro)
Mavic training (coming soon)
Check out my series of videos that cover everything DJI and drones! The best way to learn to fly safely and shoot amazing photos and video. I also show my entire workflow for processing aware-winning photos and videos! 
Check out my new book:
The Photographer's Guide to Drones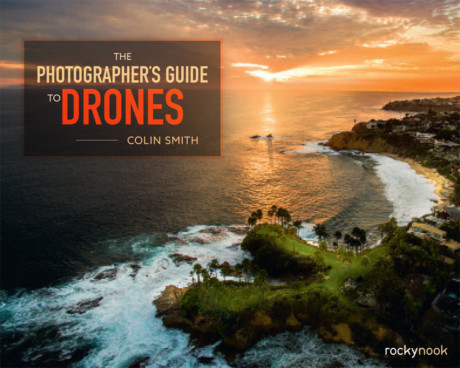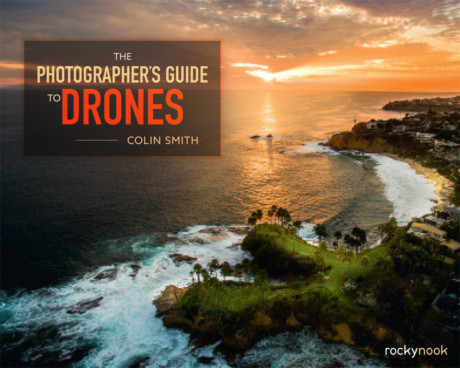 checkout at Rocky Nook's website or Amazon