Check out Magic Light from Tim Cooper
Covers Everything from Shooting, using on-camera filters, understanding light, and extra shooting tips. Also covers some basic post production, photo fusion and HDR techniques for landscape photography.
Magic light. Sweet light. Sunset and sunrise. This famed light goes by many names but is known to all landscape photographers as on of the best time to make images. This warm light is soft enough to lower contrast but directional enough to define the landscape. Join Tim Cooper as he explains exactly how to use this light to make stunning and dynamic photographs of the natural world.
This video begins with a study of the aspects of light that pertain to photographers- angle, quality, and color. Tim demonstrates how light affects our images at different times of day and under various atmospheric conditions. Making great landscape photos will often require a little planning so Tim explains the differences between Civil Twilight, Nautical Twilight, Sunrise and Sunset so that you can be in the right location at exactly the right time.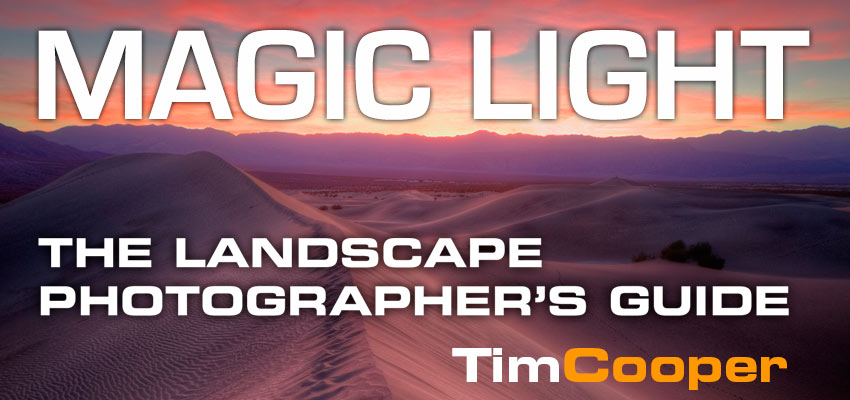 ---