Insta360 Go world's smallest stabilized camera.
Check out my in-depth review on the new Insta360 Go. This reviewtorial (review, tutorial style. Kind of how I do all my reviews) shows you the setup and operation of the Insta 360 GO. You will also see how the Go app works with AI powered Flashcut.  Is this little, I mean.. tiny camera for you?
Its strengths are in the size, amazing stabilization (see my Gopro Hero 7 Black / DJI Osmo Action / Insta360 Go stabilization comparison on my video review). You can put this $199 camera in places you can't put regular cameras because of its size and unique mounting methods. You also don't have to sift through hours of footage looking for the shots. The image quality isn't as clear as the (2X priced and much larger) Gorp, but the shots are very usable. It shoot in a square format and then lets you choose between tall or wide formats later.
Anyway, please check out my video tutorial for examples and a really deep look into the Insta360 GO.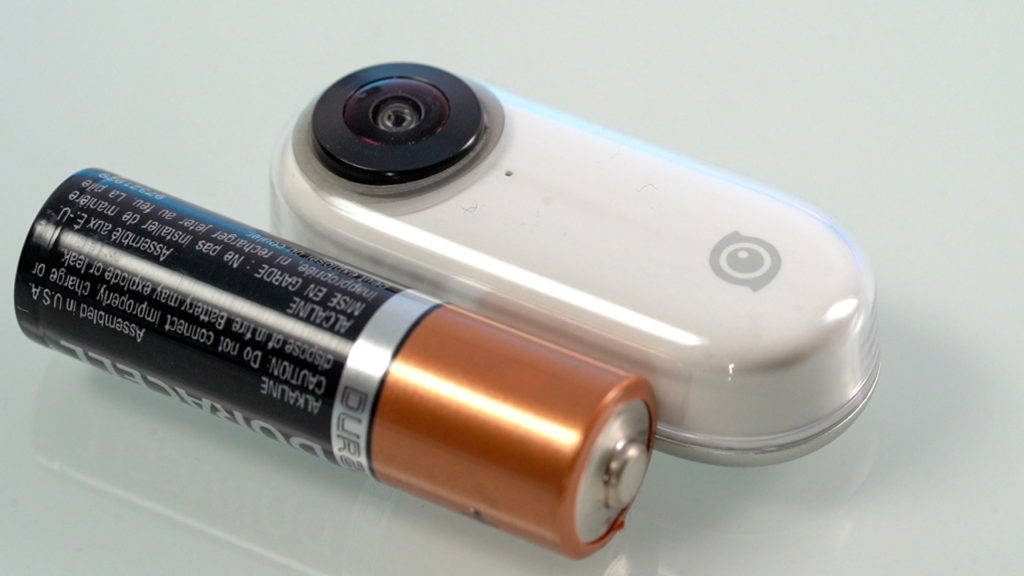 What's in my Insta360 Go review?
#1 what is it?
World smallest stabilized stabilized camera (It's wearable) you can mount anywhere and operation is with a single button:
Water resistant, not designed for underwater use – 
#2 What's in box?
Camera Charge case
Pendent
Easy Clip
Angle Wedge
Sticky base
Pivot stand
2 cables (power charge and USBC) 
#2a Camera Show parts of Camera –
Lens status indicator
Charging point and action button
Mic
#2b Mounts
Pendent – not thick clothing – If you have a pacemaker, don't wear pendent – 
Easy clip – and angle wedge
Sticky bases – Clean dry flat surfaces only – put tape back on, peel for corner, don't try to pull off, – if loses sticky, clean with fresh water and dry – Don't use of hot, cold or vibrations
Pivot stand – tripod -Selfie stick 1/4 inch
#2c Charging case (green 80%+, Yellow 20%-80%, Red <20%)
Use charge cable to charge and plug in camera
#3 Activation
Case connects to phone
Download GO APP
Connect to activate 
Use 2nd cable for android
#3 Stand Alone USE… 
Action button: 4 modes
Quickcapture: Tap 1x while off: 30 second video short vibe flashing White long vibe
Photo: Tap 1x while on 1 shot short vibe white light 3 flashes
Hyperlapse Tap 2x 30 min hyper lapse short vibe, rapid white light long vibe
Slow Motion Tap 3x 15 second Slow mo slow vibe, slow white light long vibe
Shuts off
Tap once to stop 
These can all be customized in app
TEST Stabilization
8gb
22mins video
373 photos
#4 Bluetooth
To connect..
Turn on phone BT
Press and hold action till 2 short vibes
Open app.. tap camera icon>Bluetooth control>select camera
name is GO last 6 of serial number 
Notes: Wont power off – 33 feet range – attaching charge case disconnects
Change settings
Enables remote shooting and 2 modes (Static time-lapse and Interval shooting)
#5 rest of app
App
Change settings
Flashcut auto edits
AI powered – knows what shots are
Choose theme
Customize
Thanks for checking it out
Colin