Photoshop 2020 Actions and Automation Training Course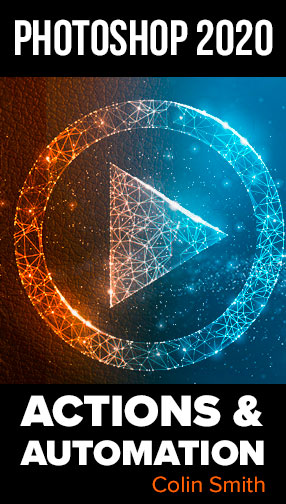 Actions and Automation in Photoshop 2020
Using Photoshops built in Robots
I have a simple philosophy in Photoshop, if you are doing the same thing over and over, you are doing it wrong. There must be a quicker way. I have observed many people's workflows and I often cringe. Most people waste too much time, they are spending hours, or even days toiling away for days on tasks that could be easily automated, or performed in a few keystrokes. I too made all those mistakes, and wasted all that time in the past. Slaving away, knowing there must be a better way, but no one showed me.
Some may call it earning your dues. I call it being inefficient. So, I made a point of learning how to work efficiently, after all, I have a computer, shouldn't that be doing all the heavy lifting for me? I found out almost everything in Photoshop can be automated, and now automation is part of my daily workflow. Now, I go home at a reasonable hour each night and no longer work weekends, (that's a big deal for a self employed person). Automation isn't just for the big stuff too, you can be saving time on every image you are working on, even automating small tasks, reducing 10 clicks to a single click.
Best of all, it's not magic, anyone can learn how to automate their workflow in Photoshop, and I show you exactly how to do it in this new course. It's actually quite easy once you have things set up and you know how. Automation is a secret that the most efficient pro's use, but hardly anyone tells you about.
It doesn't matter if you are working on a single image, or a catalog of thousands of images, automation will save you a lot of time and double, triple or even 100X your productivity. If you are doing this professionally, this translates into more income. If you are doing it for fun, you can automate the boring repetitive stuff and save your energy for the stuff you really enjoy working on.
This is one of those times where the time you invest learning will be rewarded back many times over. Don't waste another second, get Photoshop 2020 Actions and Automation right now.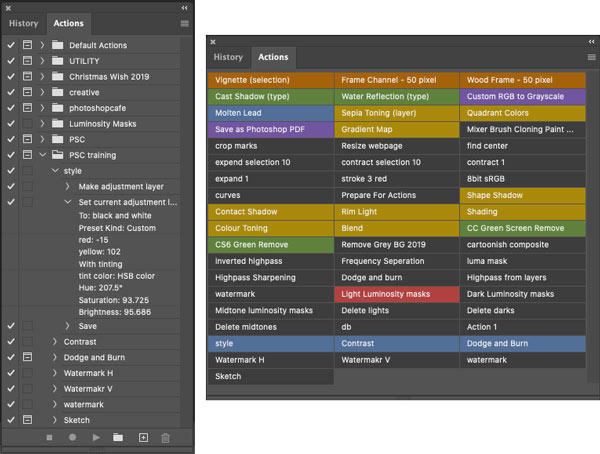 What's in this course
This course contains 21 lessons in full HD video. The lessons take you from the beginning; running and creating simple actions that can automate most tasks. You will then learn how to create more complex actions and then batch process them to multiple images. You will become intimately familiar with actions and be creating conditional actions, droplets and even data driven workflows. Yikes, that sounds hard? There is absolutely no programming required and anyone can do it. The only prerequisite is a basic knowledge of how to use Photoshop.
Everything we will be doing is currently in Photoshop 2020. We will also be using scripts and workflows to speed up the way you do everyday tasks such as combining all your windows into a single layered document in a few clicks, making and using LUTs, editing a single photo and applying that setting to all the photos in a folder without leaving bridge. You will also learn how to create contact sheets and many more time-slashing things.
You won't approach Photoshop the same way after this course.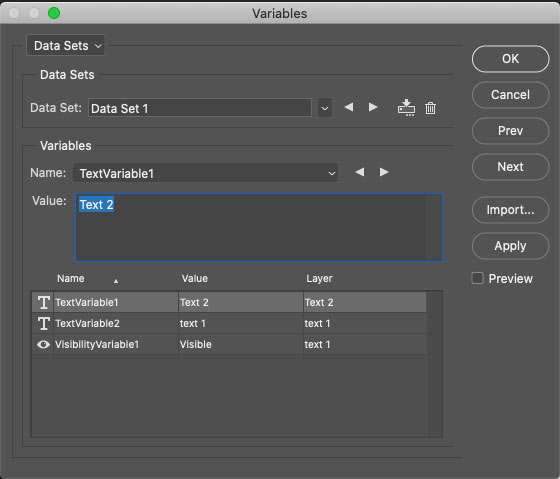 Included in this download
23 videos in Full HD.
All the image files Colin Uses
Extra files such as the assets for the Variable lesson
Action collection with the actions that we make in this course
Image Processor Pro script (This is open source)
Lessons include
Managing Actions – Loading and Saving Actions
Running Actions – How to use Actions
Creating actions – Create your first action
Insert Stops – Pausing and inserting instructions in Actions
Creative Actions – The whole process of making actions
Action Options – Summary of options in the Actions Menu
Derivative Actions – How to make new actions from existing actions
Smart Actions – How to make conditional actions that make decisions
Button Mode – A visual way to play back and organize actions
Batch Process – How to apply an action to a group of images
Make an action app – Using droplets we can make a drag and drop action
Actions as robots – Use variables and data sets for mass automation
Image Processor – A way to automate image resizing and formatting
Image Processor Pro – Automating images with extra options
Images to layers – A workflow to put images on layers and back to images
Combine open images – Take all the open windows and make them a single document
Develop settings in Bridge – How to process images without opening them
Batch ACR in Bridge – Adjust one photo from Bridge and then apply the settings to multiple photos
Using LUTS – How to create and use LUTS for instant color effects
Crop and Straighten – Automatically separate ganged scans
Contact Sheet – Automatically create an index of all your images