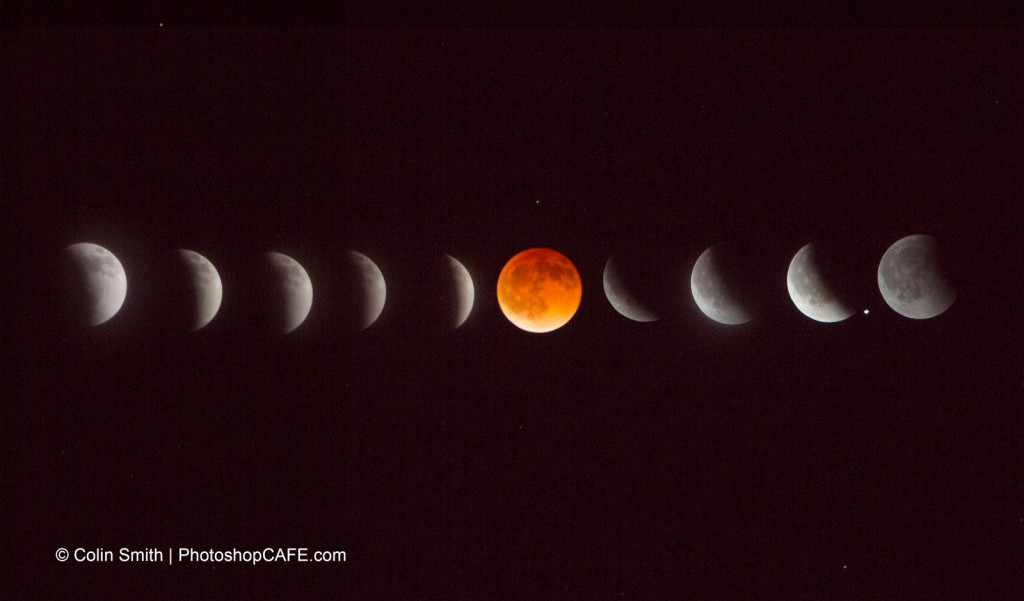 This is a series of photos that I shot of the "blood Moon" Solar Eclipse very recently. I set a Canon 5D Mk3 with a 70-200 mm lens. I used an intervalometer to take a photo every minute. It was set at ISO 400, f22 and 1/30 second exposures. When the moon was in eclipse I increased the ISO to 1600. The whole things lasted just a little over 3 hours.
I then selected several of the photos that showed different stings of the eclipse and dropped them onto layers in Photoshop. I changed the blend mode to lighten, to show them all and then positioned them. I didn't touch the exposure or contrast of the out of camera shots.
The reason the full eclipse turns red (blood moon) is because when the moon is in the earth's shadow with the sun behind fit, it reflects all of the earths sunsets at the same time. There hasn't been a full lunar eclipse in this area for a decade. The next one will be this coming October.