Recently, I had the opportunity to go to an advance screening of The Angry Birds Movie at Sony Pictures in LA. I also attended a press interview with the 2 directors, Fergal Reilly (Spider-Man 2, The Iron Giant, Hotel Transylvania) and Clay Kaytis (Frozen, Tangled) . The best part was having a 1 on 1 interview with them. I decided to bring my video camera and turn it into more of a conversation. Why would I do a piece on a movie? Because it's the first movie to come from a mobile app. Think about that for a sec? Apps weren't even around a few years ago and now they are inspiring movies!
It was really interesting finding out about the film. I was really curious how the film came to be. Angry Birds is the most downloaded mobile game in history, with over 3 billion downloads and the first to be made into a major motion picture. The film is entirely funded by Finnish company  Rovio Entertainment, the makers of the Angry Birds game. Sony Studios was commissioned to make the movie, which took 3 1/2 years and involved a crew of over 500 people.
Check out my vlog video where I have a little fun on out LA adventure and meet the directors.
Overall, my impression of the movie was very good. I didn't know what to expect going in and my biggest fear was from the lack of a back story and personality of the characters. Jon Vitti (writer for the Simpsons) created the story behind the Angry Birds and why they are angry. The directors and actors created wonderful personalities for the characters. These guys will make you laugh, it's truly is a funny movie. If there was a weakness, it was that the pigs were kind of cute in their own weird way and I found it hard to distain them as villains. Sure they were bad and sneaky, but too dumb to be hated, the kind of villains that people love.
The quality of the animation was really well done (no surprise looking at the team involved). I was particularly impressed with the way the animation mimicked the game in certain places, but it didn't feel like an plug for the game at all, the movie stands on its own. In fact, you may fall in love with these character even more. The Hatchlings are so cute, I see a separate movie career for them (think, minions). You can catch a little glimpse of the hatchlings at the end of my vlog above.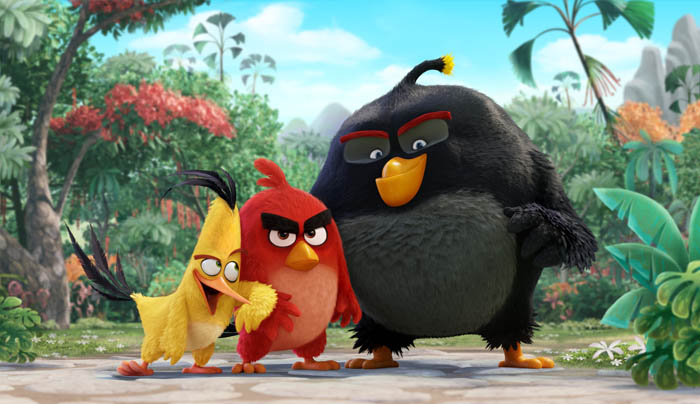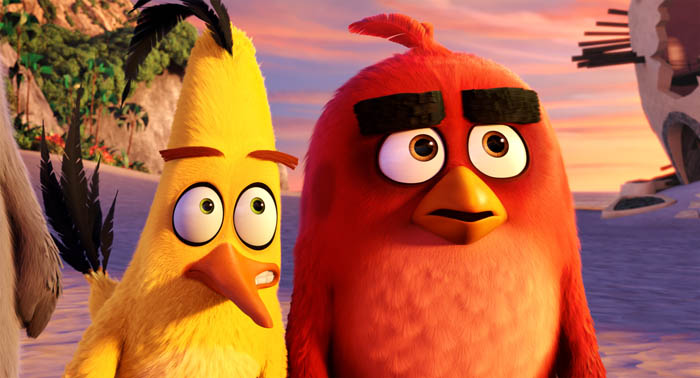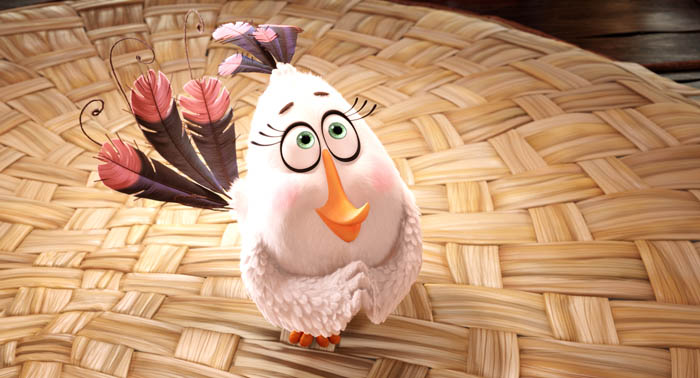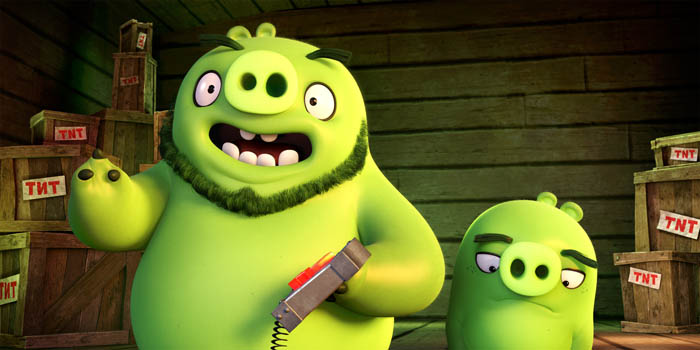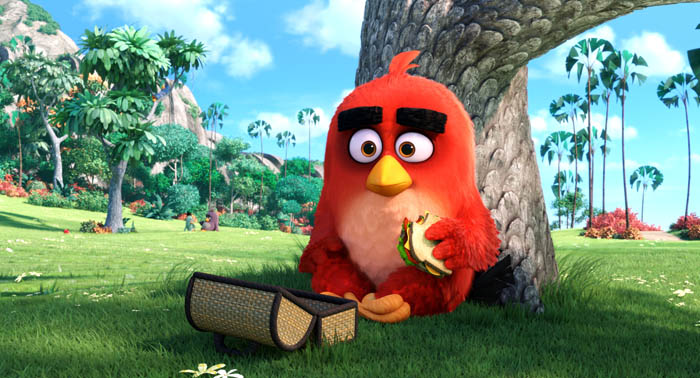 Here is a video of the entire Press Interview.

Official Synopsis
In the 3D animated comedy, The Angry Birds Movie, we'll finally find out why the birds are so angry.
The movie takes us to an island populated entirely by happy, flightless birds – or almost entirely. In this paradise, Red (Jason Sudeikis, We're the Millers, Horrible Bosses), a bird with a temper problem, speedy Chuck (Josh Gad in his first animated role since Frozen), and the volatile Bomb (Danny McBride, This is the End, Eastbound and Down) have always been outsiders. But when the island is visited by mysterious green piggies, it's up to these unlikely outcasts to figure out what the pigs are up to.
Featuring a hilarious, all-star voice cast that includes Maya Rudolph (Bridesmaids, Sisters), Bill Hader (Trainwreck, Inside Out), and Peter Dinklage (Game of Thrones), as well as Keegan-Michael Key (Key & Peele), Kate McKinnon (Saturday Night Live, Ghostbusters), Tony Hale (Veep, Arrested Development), Hannibal Buress (Daddy's Home, Broad City), Ike Barinholtz (Neighbors, Sisters), Tituss Burgess (Unbreakable Kimmy Schmidt), Jillian Bell (22 Jump Street), Danielle Brooks (Orange is the New Black), Latin music sensation Romeo Santos, YouTube stars Smosh (Ian Hecox and Anthony Padilla), Billy Eichner ("Billy on the Street"), and country music superstar Blake Shelton, who co-writes and performs the original song "Friends," the Columbia Pictures/Rovio Entertainment film is directed by Fergal Reilly and Clay Kaytis and produced by John Cohen and Catherine Winder. The screenplay is by Jon Vitti, from a story by Mikael Hed & Mikko Pöllä & John Cohen, and executive produced by Mikael Hed and David Maisel.
Columbia Pictures and Rovio Entertainment present The Angry Birds Movie. Featuring the voices of Jason Sudeikis, Josh Gad, Danny McBride, Maya Rudolph, Keegan-Michael Key, Kate McKinnon, Tony Hale, Hannibal Buress, Ike Barinholtz, Tituss Burgess, with Bill Hader and Peter Dinklage. Directed by Fergal Reilly and Clay Kaytis. Produced by John Cohen and Catherine Winder. Screenplay by Jon Vitti. Executive Producers are Mikael Hed and David Maisel. Music by Heitor Pereira. Animation by Sony Pictures Imageworks.
The Angry Birds Movie will be released in theaters nationwide on May 20, 2016.