I have been asked by a number of people how I create my small planet / tiny planet effect. I didn't invent the tiny planet, it's been around a while. I am however, the first to use this with aerial footage and I have come up with some unique and original techniques to get the best quality tiny planet. Using aerial panorama photos shot from a drone. The DJI Phantom quadcopter was used to shoot the images we use to make the tiny planet.
I have a lot of fun flying my DJI Phantom 2 Vision +. I have a review and some live flying for you to check out. I am also working on a training video that will tech you how to fly quadcopters as well as how to fly for photography and video. I"l tech how to shoot and edit photos and video in this upcoming video from photoshopCAFE. Join the Secrets list to be notified when I release the video.
Here are a couple of examples of tiny planets.
Free Getting started Mini Course
I have put together some goodies to help you fly your DJI Phantom with confidence. Get the videos and the free DJI Phantom Cheat Sheets at http://photoshopcafe.com/djicheatsheet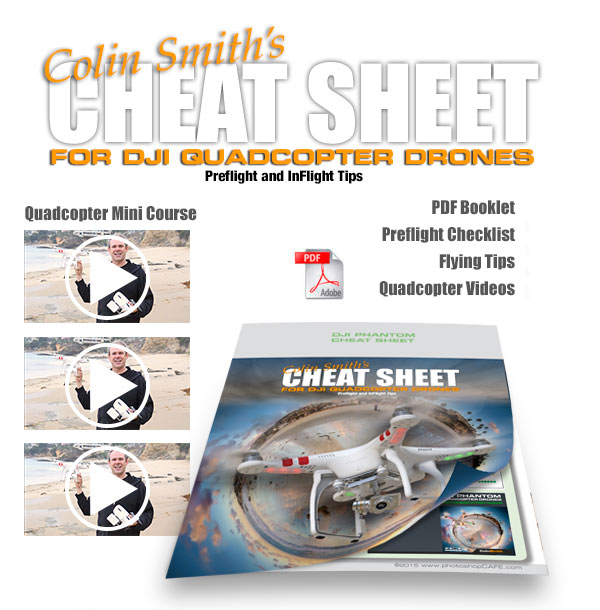 Free Getting started Mini Course
I have put together some goodies to help you fly your DJI Phantom with confidence. Get the videos and the free DJI Phantom Cheat Sheets at http://photoshopcafe.com/djicheatsheet