Step 1
Put your type on its own layer and render. Right click/Cmd Click on its name in the layers pallette and render type. PS 5.5 calls this rasterize type.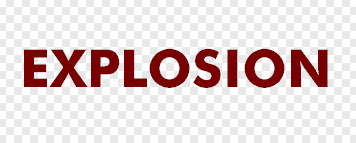 Step 2
Now its time to rope us some type! Grab the lasso tool and select a portion of the type.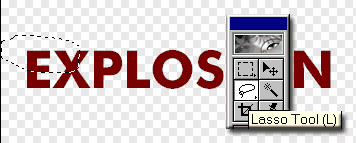 Step 3
Now select the move tool (V)
Drag the selected peice away from the rest.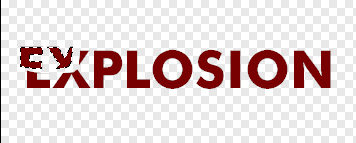 Step 4
Repeat steps 2 and 3 lots of times, using differant selection sizes and shapes, until you get something like this.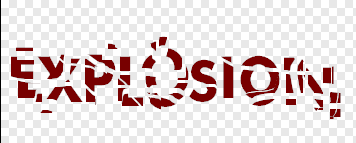 Step 5
Duplicate the layer and apply a motion blur>Radial blur = 100 and quality = best
Step 6
Duplicate the blurred layer 2X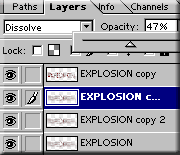 Step 7
Set the top blurred layer to Dissolve and bring the opacity to 47%
Step 8
Change the color of the blurred layers and the sparks using the Hue/Saturation control. Add a black background and "BOOM".
Get in-the-know!
CS6 Superguide
Join our list to receive more tutorials and tips on Photoshop. Get exclusive tutorials, discounts and the free super guides. No spam, all content, no more than once a week.
If you're on our list, you will receive it free by email as soon as it's available. If not, sign up now and get the CS6 Superguide for free. Or click the image below.
---