Wacom Tablets and Photoshop CC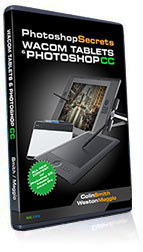 NEW for Photoshop CC with Colin Smith & Weston Maggio
A "must have" for tablet users.
This is the 7th edition of THE best-selling video on Wacom tablets and Photoshop. The most complete training on the Wacom Tablet and Adobe Photoshop ever! This fully updated video will show you how to unleash the power and creativity that only comes from a pressure-sensitive tablet. Set up your tablet correctly and stop working like a mouse user in Photoshop. Two of the Top instructors in the industry combine their talents to bring you a video that will totally change the way you approach graphics on your computer. Covers Intuos, Intuos Pro and Cintiq.
This downloadable course contains over 3.5 hours of sharp video with crisp digital sound. All the lesson files are included, so you can follow along at your own pace!
If you currently own, or are considering a pen tablet or Cintiq™, this video is one of the best investments you can make. Stop mousing around and finally take control of your Wacom Tablet and Photoshop CC.
Weston Maggio's Training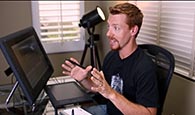 Welcome from Wes (01:42)
Wes introduces you to the 7th edition of this best selling series.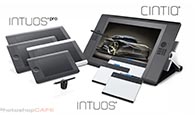 Tablet Overview (01:38)
A brief overview of pen tablets and key features.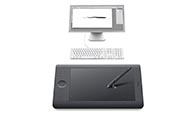 Tablet Basics (07:50)
Understanding what you are working with. Fundamental tablet use.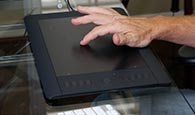 Intro to Multitouch (01:55)
Basic Multi-touch usage and application.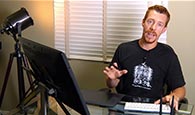 Basic Training (03:37)
No more mousing around! Tips and techniques for getting used to using the pen.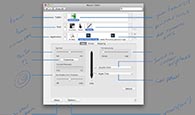 Wacom Tablet Properties (02:56)
An overview of the many ways in which you can customize your tablet for optimal use.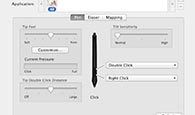 Application Specific Settings (02:38)
How to customize your tablet for specific applications.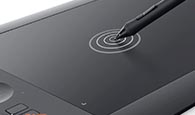 All About the Pen (20:40)
Tricking out the pen for your personal taste.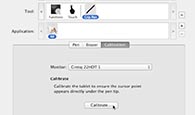 Pen Calibration from Cintiq Users (01:00)
Supplement for Cintiq users – Lining up the cursor with your pen.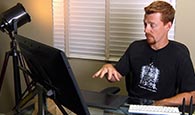 Multi-touch and Gestures (06:30)
Incorporating touch input and gestures into your workflow.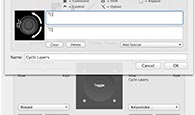 Tablet Functions (03:17)
An overview of the various tablet functions.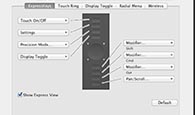 Express Keys (07:38)
In-depth look and set up of Express Keys for your particular needs.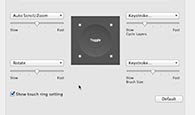 Touch Ring (06:02)
Setting up the Touch Ring on Intuos5 (Applicable to tablets/displays w/ Touch Strips).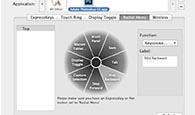 Radial Menu (08:24)
Extend your use of ExpressKeys with Radial Menu, a powerful function providing on-screen, context-sensitive commands.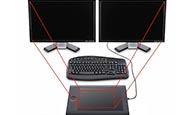 Display Toggle (03:33)
Use multiple displays? Maximize your tablets active area with Display Toggle. The Why and How-to use Display Toggle.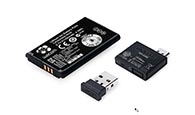 Going Wireless (01:33)
Enabling an Intuos5 pen tablet for wireless use.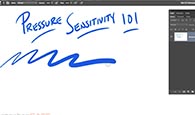 Pressure Sensitivity (12:21)
Enabling brushes and other tools for use with pressure for precise control.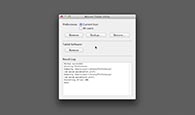 Wacom Tablet Utility (01:55)
Backing up and restoring tablet preferences for safe keeping and other uses.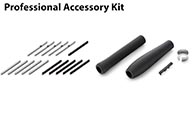 Tablet Accessories (03:57)
A look at the various accessories available for Wacom's professional pen tablets and interactive pen displays.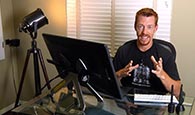 Thanks from Wes (00:24)
Wes wraps up, reviews and hands the pen over to Colin.
Colin Smith's Training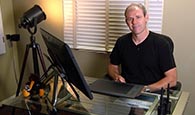 Welcome from Colin (00:54)
Colin Smith gives some insight on what he's going to show you.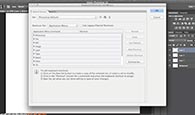 Personal Preferences (07:28)
Colin shows you his personal setup for working with a pen and tablet.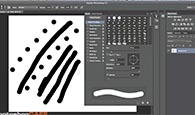 Brush Basics (08:33)
Learn all about the brush options in Photoshop CC.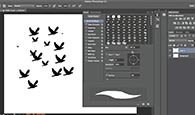 Brush Dynamics (27:18)
Learn to make your own brushes out of images. Also learn how to straighten perspective to make a brush.
Custom Brush from Photograph (08:26)
Learn how to create a custom brush from a photograph.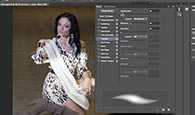 Paint with Light (10:49)
Learn how to use adjustment layers, layer masks and pressure sensitivity to selectively lighten and darken a photo.
Dodge and Burn (09:24)
Use Dodging and Burning to bring out the best in your photos. Learn when, where and how to Dodge and Burn as well as the proper techniques in Photoshop and Camera Raw.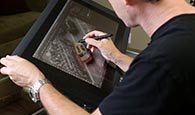 Spot Color (09:21)
Learn how to convert an image to Black and White as well as creating localized color effects.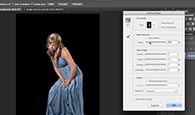 Extract from Background (06:49)
Learn to extract an image from it's background, quickly and cleanly. Then composite it with a realistic cast shadow.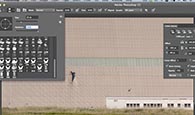 Retouching (05:08)
Use the retouch tools in Photoshop CC to quickly remove distracting objects from a photo.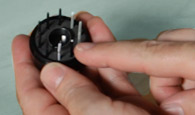 Changing Pen Tips (01:51)
See how you can change the nibs on your Wacom pen. Use the nib that gives you just the right natural feel on the tablet surface.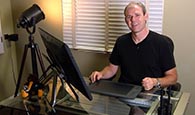 Goodbye (01:05)
Closing remarks by Colin and some resources and ideas for further learning