Making Movies in Photoshop. Video In Photoshop CC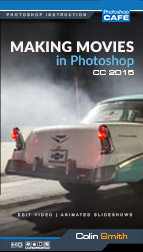 Learn how to edit videos in Photoshop. Skip all the video jargon, this is for you photographers and designers who can use what you already know and love and start making stunning videos, today!
2nd Edition of Video in Photoshop. (Note: This is recorded on a previous version of Photoshop, but absolutely NOTHING has been changed for video in the newest version of Photoshop, this will fully work exactly the same)
There are just a few missing pieces needed in your thinking that stand in the way of you and beautiful video. Leverage what you already know about Photoshop and create professional looking video presentations! You just need someone to show you how.
Colin Smith is THE leading guru in editing Video in Photoshop. In an enjoyable and jargon-free style, he will pass along the knowledge and needed skills. He makes it so easy, even a beginner can follow along.
Following on the heels of the hit video and book, Video in Photoshop, Colin raises the bar on the entire process. In this video, we use action-packed footage of drag racing! This was captured on a DSLR, goPro and an airborne drone! (You get the footage to follow along).
You will follow along on a real-world project! Start to finish, nothing is left out. You will learn how to edit the entire video, add an animated slideshow, add sound effects, title screens and even a credit roll. This is everything that you need to know to create professional looking videos.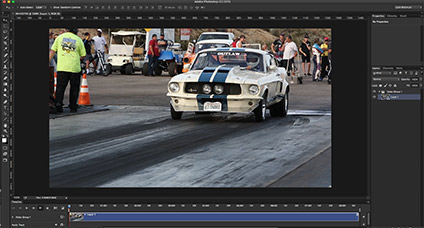 Setting up the Timeline
Opening a video clip in Photoshop. Combining the video clips and labeling them for easy identification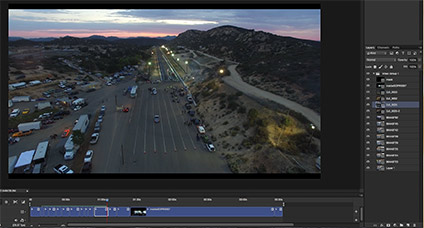 Making a Rough Cut
Trimming the fat off the video clips. Splitting and moving video clips. Changing the order of the videoclips on the timeline.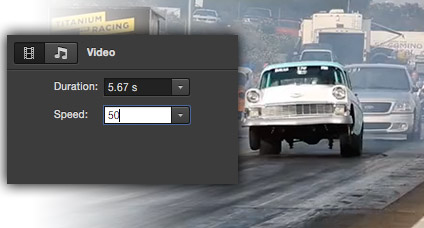 Slow Motion
Changing the speed of a video and finessing our project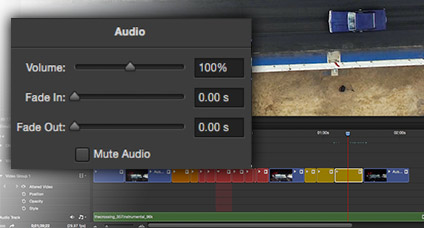 Sound and Music
Adding sound effects, extracting sound from video clips. Set the tone by adding music to the video project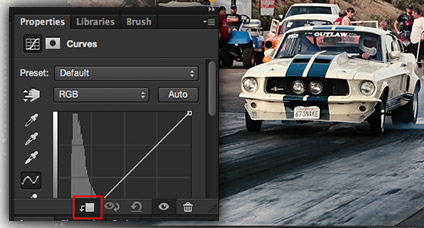 Color Grading
Color and tone correct video. Use curves, Camera Raw and more.
Working with Adjustment layers and filters. Color correction and adding a cinematic look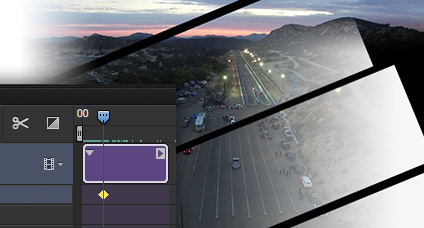 Motion Graphics
Learn how to create keyframe driven animation in Photoshop. Create an Animated title screen using a matte, type and keyframes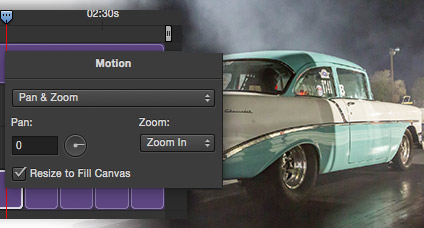 Slideshows
Take your photographs and create a slideshow. Add animated effects such as the Ken Burns effect using motion presets. Customize the presets for the exact motion you desire.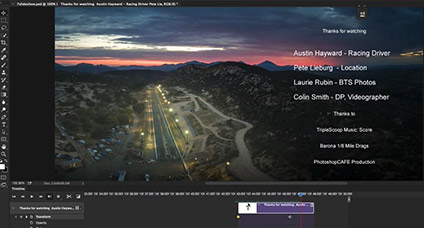 Animated credit roll
Create an animated credit roll. The credits crawl up the screen like at the movies. Learn about paragraph text and how to animate and apply transitions to type.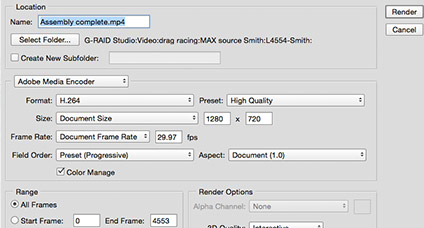 Exporting the video
Export your movie for mobile, web or desktop playback and sharing, it's super easy with the included presets.

The video you will produce with this training.