[really_simple_share]
Jetman! A man who really flies!
Jetman Dubai and Emirates A380 take to the skies of Dubai for an exceptional formation flight with real life Jetman. Is this real? You bet! Watch the video here then read on to find out more about Yves Rossy who is the Jetman, and watch his TED talk.
Here is the viral promo piece that you may have seen. Emirates: #HelloJetman
Here is a BTS video of the making of the Emirates video.
Meet Jetman: Yves Rossy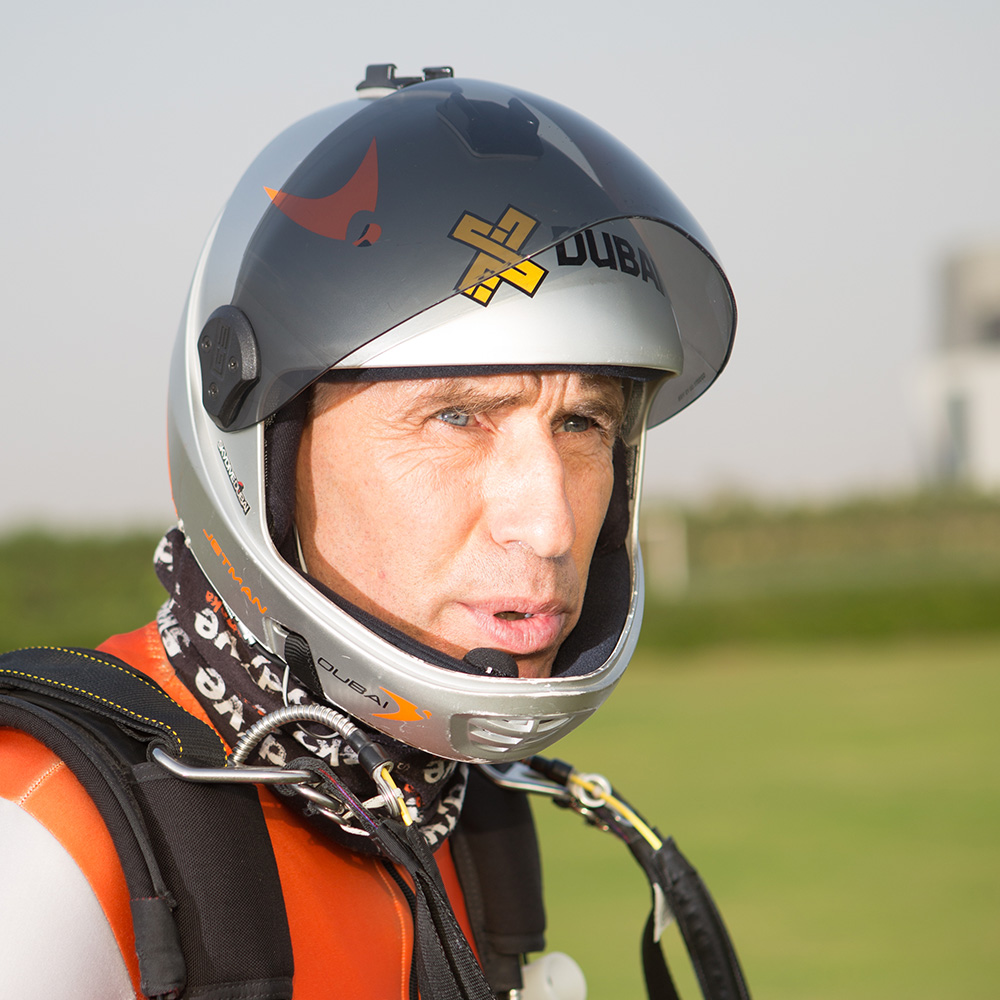 Yves Rossy is a Swiss inventor who is also a pilot. Yves was born 
August 27, 1959 in Neuchâtel, Switzerland. 
He started by skydiving. He loved the feeling of freedom and wanted to "extend the experience".  Yves didn't want to build an airplane and lose the feeling of freedom, so he spent 10 years designing and testing the jetpack.
It is a set of wings made from carbon fiber, with 4 kerosene fueled turbine engines, each produces a thrust of 22kg (48.5 lbs). The entire setup weighs 55kg (121lbs) and he has had it up to 300kph (190 mph) in a dive, right before performing a loop.  He has achieves an maximum ceiling of 3000m, which is almost 10,000 feet!
Take off and landing
He takes off by jumping out of a plane, just like skydiving. Then he turns on his engines and is able to climb to 10,000 feet. His flight time is about 10 minutes and he can hit a normal cruising speed of 120mph. Landing is done by parachute. He wears 2 parachutes in case one fails.
Not only is this guy brilliant he is also fearless!
Ted Talk with Jetman Yves Rossy
Not convinced? Here is his TED talk:
https://www.ted.com Strapped to a jet-powered wing, Yves Rossy is the Jetman — flying free, his body as the rudder, above the Swiss Alps and the Grand Canyon. After a powerful short film shows how it works, Rossy takes the TEDGlobal stage to share the experience and thrill of flying.
Check out the BTS documentary "Young Feathers"