DJI Phantom Quadcopter Drones Starter Kit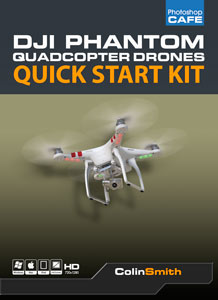 Photography and videography have been revolutionized by the use of UAV Drones. The DJI Phantom Series is by far the most popular drone and is revolutionizing an exciting new industry. These little quadcopters are affordable and easy to fly.
In this quick 90 minute getting started video course, DJI Expert, Colin Smith shows you exactly what you need to know to quickly get your drone up in the air. You will be flying and shooting stunning photos and video with complete confidence.
You will learn how to control your quadcopter and your camera using the DJI App to make great photographs, video and more. You will get a full tour of all the features on the Go app and the Vision + App.
Once you have learned how to fly and shoot, you will learn the basics of editing Photographs and video with in Adobe Photoshop. There are specific tasks you will perform for aerial photos and video. For the DJI Phantom 3, Phantom 2, Vision and Vision + quadcopters.
Running time 100 Minutes – 12 HD Video lessons!
A sample of what's on the video
Check out this example from the video.
Introduction and overview
A glimpse of what is in store for you on this epic video training manuel- Colin welcomes you.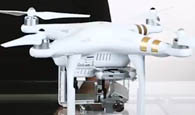 Phantom 3 Quickstart Guide
Setting up the Phantom 3 and getting it ready for flight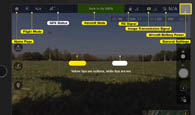 Phantom 3 GoApp
Basic walkthrough of the Go app features and aircraft status for Phantom 3

Phantom 2 Quick Start Guide
No fuss, from the box to flight, the bare essentials to get flying ASAP for the Phantom 2

DJI Vision App overview Phantom 2
The free app for iOS and android, tutorial on the apps features and use

Using DJI Phone App
Flying with the app, telemetry, radar, and shooting controls, Panorama and HDR Phantom 2 Vision +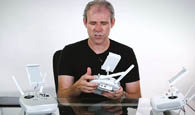 Flight Control
How to control the Phantom Quadcopter, how it flies. Phantom 3, and Phantom 2

First Flight Exercise
Your first controlled flight and a very basic exercise to get the feel for your new quadcopter

Circle Flying Exercise
How to fly in circles and camera orientation, Two exercises for you to practice

Flying on Location at Beach
On location at the beach, we go for a fly and see what we can see. Shoot some video and photos

Enhancing Aerial Photos in Photoshop
Getting started in Photoshop with aerial photographs. What most images need

Photoshop Video Editing Workflow
Getting video into Photoshop and intro to basic video editing