Photoshop the Event
Design a promotional flyer for the event of the year. Maybe it's a ball, a rave, a disco or a Cirque-de-Photoshop. You choose the event and make the promo flyer. The catch? It's black and white! So no color, all grayscale here. You must incorporate something Photoshop related in your event, be it a spin on a tool name, filter etc.
This can include an original illustration, photograph, photomanip, collage, whatever you like, as long as Photoshop is used somewhere in the creation of the piece (and you have the rights to the artwork used).
Props for wit and cunning! Use any original artwork you desire. You may use any tools or platform you choose, but you must use Photoshop for at least 50% of the Image editing/design. Photos are acceptable, credit the photographer if you're not the photographer.
SPONSORS
See all the entries for DC 14:  did we pick the best finalists?
Previous Contests:  1 \ 2 \ 3 \ 4 \ 5 \ 6 \ 7 \ 8 \ 9 \ 10 \ 11 \ 12 \ 13 \ 14 \ 15 
Winners
(As chosen by Russel Brown from Adobe, his comments are included)
1st Place: dewking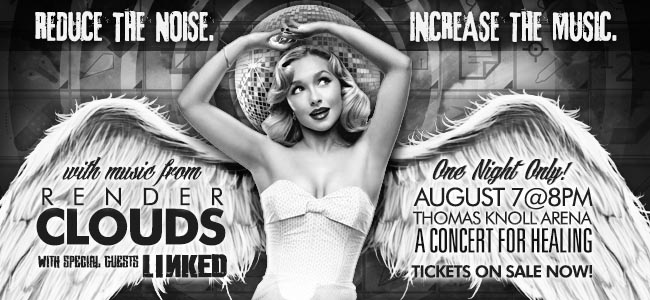 1. Overall impact, great design, the 40's look, excellent retouching work.
2nd Place: Micah Burke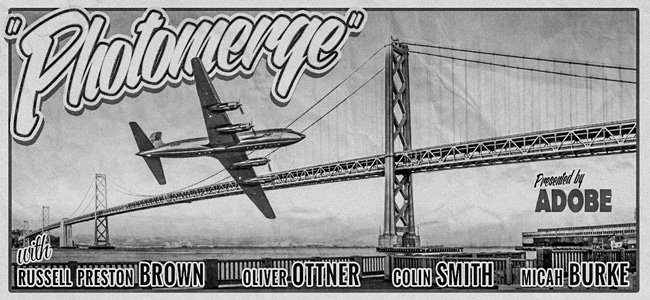 2. Simplicity, nice antique look, he used our names (j/k).
3rd Place:olie
3. Super simple, nice typography, would work as a billboard.
Honorable mention: disabio
4. I know you only allow 3, but this one had some great impact.
Finalists as jured by the Judges
apprentice 21
bibi
cfire
cfire
disabio
dewking
discoveredon
discoveredon
dogtrombone
dogtrombone
dtron
dtron
ericg
JasonDMoore
JasonDMoore
jralonzo
junioreed
Kimberly Guccione
KRB
mark persaud
Micah Burke
mohsen
mskartoon
olie
smit design
UK2USADAZ
Thanks to the Judges: Oliver Ottner (iService); Colin Smith (PhotoshopCAFE & Pixeloverload).
Special Guest Judge: Russel Brown
\ 8 \ 9 \ 10 \ 11 \ 12 \ 13 \ 14 \ 15