Step 1

Start with a blank document. Here I chose a black color for the bg.
Create a new layer.
Step 2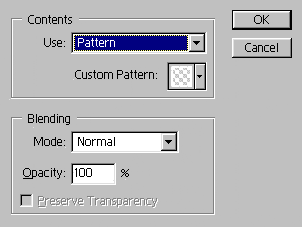 Edit>fill
Choose pattern and and select the grid.
If you dont have a grid pattern, make one here.
Press ok
Step 3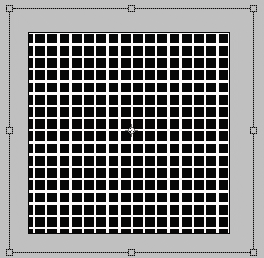 If we were to apply the distortion here, it would be messed up at the edges. So we need to enlarge the pattern
Press Ctrl/Cmd+T And scale the pattern off the canvas in all directions
Press Enter/Return to apply
Step 4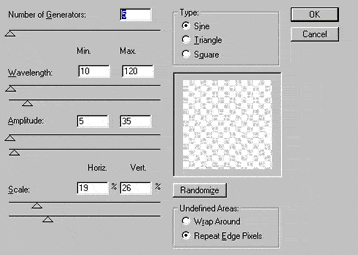 This is where it happens.
Filter>Distort>wave
Lower the scale and press ok
Step 5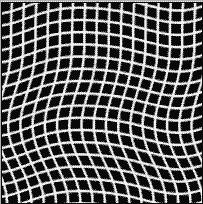 Here is the wavey grid.
Step 6

 Try different colors for effect. Choose
Image>Adjustments>Hue/Saturation to colorize. Check the "Colorize" button. Push the saturation amout up and lower the brightness if dealing with white.
I hope you enjoyed this weeks tutorial.
Get in-the-know!
CS6 Superguide
Join our list to receive more tutorials and tips on Photoshop. Get exclusive tutorials, discounts and the free super guides. No spam, all content, no more than once a week.
If you're on our list, you will receive it free by email as soon as it's available. If not, sign up now and get the CS6 Superguide for free. Or click the image below.
---