Adobe Camera Raw 6 For Digital Photographers
Sale!
With Photoshop CS5's new ACR 6, Adobe has introduced tools that have the power to completely change the way we shape our photography. Instead of working one image at a time, one step at a time, now the vast majority of our photographic finishing can be done quickly, elegantly and nondestructively in one place! - without even opening Photoshop! This includes such universal tasks as dodging & burning, skin softening or even targeted sharpening! That's what Adobe Camera Raw 6's Localized Correction tools have brought with it to yield a highly increased workflow. You will have to see these techniques in action to understand just how powerful they are. Total Run Time: approx 6.7 hours
LESSONS
More From The Author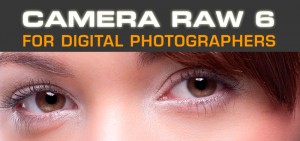 Jack Davis
20

Jack is co-author of the award-winning and best-selling guide to Photoshop, "The Photoshop Wow! Book," as well as an award winning designer / illustrator / photographer and contributing editor to numerous other books on digital imagery, design, and on-line communication. He is an internationally recognized expert on digital imagery and the visual communication process. He has lectured at conferences and universities throughout the US, Japan, Singapore, Hong Kong, Canada, Brazil and Australia, as well as leading numerous workshops around the US and abroad. He teaches as part of the "Dream Team" at the National Association of Photoshop Professional's Photoshop World Conferences. Jack was recently inducted into the NAPP Photoshop Hall of Fame.
STEP BY STEP WALKTHROUGH 
Now includes Full Screen Playback. And works on iPad,iPhone 4 (Earlier iPhones not supported) iTunes and Apple TV!
Interface

Our Easy to use Interface is the best in the Industry

We deliver high quality Photoshop tutorials on digital download and DVD ROM. Most titles can be transferred to iPads, iPhones and mobile devices. The best Photoshop training videos for digital photographer,digital artist, web designers, designer and educator is here.