I recently took delivery of the Epson SureColor P800 Printer and put it through it's paces. (I still have some testing to do with roll paper and panoramas, Il post an update when I have completed testing of that. The P800 is the replacement for the R3880 which I have enjoyed using for a few years.
Watch the video here and see the unboxing, setup and printing on the SureColor P800.
The first thing you will notice, is that the shipping box is Huge! This is a good thing though, because the printer is very well protected in it's packaging. If you watched the video you will have seen that there is a LOT of blue tape on the printer. This is attached at the factory to secure all the lose and moving parts, so that they won't be bumped around during shipping. Mission accomplished, the printer arrived at my door undamaged and in pristine condition.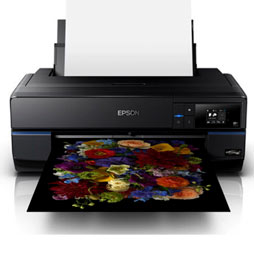 I put the printer through a series of tests and printed a lot of images on a variety of papers and these are my findings.
Set up
You can see the full process of setup in my video above. I chose to connect it wirelessly. The printer doesn't come with a USB cable (Although it supports USB 2). I decided to see if I could connect without using a cable during the process like I have in the past. It was actually very easy to connect to my laptop wirelessly, easier than I thought it would be.
Printing
As they say, the proof is in the pudding. After a single print, I could immediately see the improved quality of the prints. The quality of the blacks is something you have to see to believe, it adds so much depth and richness to a print. I can honestly say these are the best prints I have seen from a desktop printer. My (current) favorite papers are the Ultra Premium Photo Paper Luster and Hot-Press Bright. The prints are very sharp with rich-vibrant colors which are accurate to a calibrated workflow. (I would recommend an Xrite Color Monkey or eye1 display pro to match the colors on your screen with print). The prints I have tested are at  (17×22). You can print from 2  rear sheet feeders or from the front feeder. There is an attachment for roll pager and an option to pop down the front tray to feed extra thick papers.
Another thing that I am very interested in is panoramic printing. People that are familiar with my work know that I do a lot of aerial photography with drones. I stitch multiple images (sometimes over 100 images in an HDR Panorama) together to create very large panoramic images. If you have never printed any of these panoramas, or seen them printed, you are missing out. I remember the first time I printed one very large, I think it was 6 feet long, I was totally blown away. (the maximum length for a panoramic print on the P800 is 10.7 feet). When you see something with that much detail printed very large it's a sight to see. Choose carefully before printing a panorama and also run a smaller test print first because, as you can imagine, you consume a lot of ink printing panos.
Ink
The SureColorP800 comes with 9 separate ink cartridges. Which includes 4 blacks, which explains why there is so much quality in the shadows of the prints. The printer ships with a "starter set" of inks that contain a little less ink than the replacement cartridges. The initial cartridges are 64ml compared to the replacement cartridges holding 80ml of ink each. (Don't ask why the initial cartridges have less ink, you can figure that out on your own).
The cartridge colors are:
PK: Photo black (glossy paper)
MK: Matt black
LK: Medium Black
LLK: Light black
C: Cyan
VM: Magenta
VLM: Light Magenta
LC: Light Cyan
Y: Yellow
By including the photo and matt black onboard, ou can change the ink type without pulling and replacing cartridges. (Photo black is for shiny paper where as matt black is for matt papers).
There have been advances in the P800 for switching from M to P cartages where it happens a lot faster and uses less ink than the past. As you can imagine, when you change the ink type, the nozzles have to be thoroughly cleaned so no traces are left. The printer does this automatically, you don't have to remove and clean anything yourself.
Specifications
What's In The Box:
SureColor P800 Printer
9 High-capacity 64 ml initial ink cartridges
Power Cord
Start Here Guide
Printer Basics with Warranty Statement
Media pack for printhead alignments
Print:
---
Printing Technology:Advanced MicroPiezo® AMC™ print head with ink-repelling coating technology, 8-channel, drop-on-demand, inkjet print headMinimum Ink Droplet Size:
3.5 picoliters
Variable Droplet Technology can produce up to 3 different droplet sizes per print line
Maximum Print Resolution:2880 x 1440 dpiMaximum Printable Area:
Maximum paper width: 17″
Maximum cut-sheet size: 17″ x 22″
Minimum cut-sheet size: 3.5″ x 5″
Maximum printable area: 17″ x 129″
Nozzle Configuration:180 nozzles x 8
Ink:
---
Ink Type:Ink Type: Pigment-based Epson UltraChrome® HD ink technologyInk Palette:8-color Photo or Matte Black, Cyan, Vivid Magenta, Yellow, Light Cyan, Vivid Light Magenta, Light Black, Light Light BlackInk Configuration:
Auto-Switching Black Ink Technology
Fully automatic switching between Black ink modes
Ink used during conversion
Matte to Photo Black approx. 4.6 ml
Photo to Matte Black approx. 1.6 ml
See Note1Replacement Ink:
Epson Intelligent Ink Cartridges
Cartridge fill volume: 80 ml each color x 9 colors total
Ink cartridge shelf life
2 years from printed production date or 6 months after opened
General:
---
Operating Systems:
Windows® 10, 8.1, 8, and 7
Mac OS® X 10.11.x, 10.10.x, 10.9.x, 10.8.x, 10.7.x
Temperature:
Operating 50° to 95° F (10° to 35° C)
Storage –4° to 104° F (-20° to 40° C)
Humidity:
Operating 20% to 80% (no condensation)
Storage 5% to 85% (no condensation)
Sound Level:Approx. 50 dB according to ISO 7779
Dimensions:26.93″(W) x 14.80″(D) x 9.85″(H)
Weight:43 lb
Safety Approvals:UL1950, CSA 22.2 950 FDA, EMI: FCC Part 15 subpart B class B, CSA C108.8 class B, AS/NZS 3548 class B
The Verdict
In summary, I really have to say that I am very impressed with this printer, I really loved the quality when I previously tested the P600, the P800 delivers the same quality, but with the ability to print larger and on rol lpaper. If you are needing a printer that print at 17″ wide, then the P800 is best of class.
I give the P800 a 5/5 and a PhotoshopCAFE Editors pick!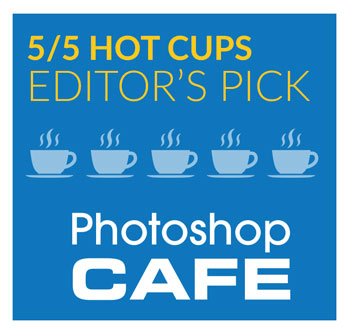 List Price $1,295.00